Brilliant Ideas… and Bringing them to Fruition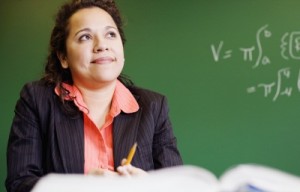 Have you ever had a brilliant idea that you think could just change the result of an activity, task, process or the world of education? And did you implement it? I sometimes find myself coming up with what I think are great ideas (button covers, adopt-a-classroom, etc) but not following them through. Sometimes it's laziness, difficulty in finding time, or lack of resources to act on an idea.
Other times, it's forgetfulness. An idea would come to me when I'm driving, and by the time I got to my desk, I'm thinking about a hundred other things that need to be done.
I wonder, how my life might be different today if I had carried any of them to fruition. Success doesn't come by simply thinking things up, it comes by being able to work hard and work out brilliant ideas. So how might  we discipline ourselves to do this? Taking time to jot down ideas is a good first step. Perhaps take temporary notes on your cellphone, and later transfer these to a more centralized file system where you store ideas. Be sure to review these regularly and consider what, if anything, might be there. Maybe there's a spark that germinates action in a related area. Revisiting creative ideas, prioritizing and carrying out innovation can  result in great things.
What are some of the ways that you incorporate new ideas into your teaching?