Bullying Solution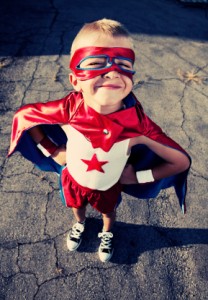 During childhood, children learn and practice the skills they will need in their adult lives. Bullying is an unpleasant but inevitable part of life that happens in virtually every social group. If children don't learn how to deal with hostility in their formative years, how will they manage when they grow up and have to face hostility from their co-workers, bosses, spouses and children?
Fortunately, the solution to bullying has been known for thousands of years. It is known as the Golden Rule and has been taught by wise people throughout history. The Golden Rule is the solution to being a victim. When people – both kids and adults – understand the practical application of the Golden Rule, no one can bully them and they can even turn their enemies into friends.
In recent years, the media has been referring to all aggressive and violent acts, from the most minor annoying actions to murder and genocide, as "bullying."

However, bullying experts generally make a distinction between bullying and criminal behavior. Acts like theft, rape, murder and arson are crimes. They are not considered bullying. The law enforcement system exists to protect people from such criminal actions while punishing, and if possible, rehabilitating perpetrators.

For the purpose of this analysis and discussion, bullying refers to the ordinary mean behaviors that frequently occur in social groups, such as verbal insults, sarcasm, rumors, mean gestures, intimidation, social exclusion, hitting and pushing that do NOT cause injury and posting nasty messages or pictures via electronic media (cyberbullying). While these behaviors can cause great suffering to victims, they usually do not fall into the category of crimes, especially when committed by children who can learn–and deserve to be taught–how to handle these issues on their own.

The Golden Rule does NOT apply to those instances when the bully intends physical harm or death to a victim. In such cases, CONTACT LAW ENFORCEMENT IMMEDIATELY.
From Professional Learning Board's online continuing education course for teachers: Bullying – The Golden Rule Solution