How can I Support a Student with a Substance Abuse Disorder in the Classroom?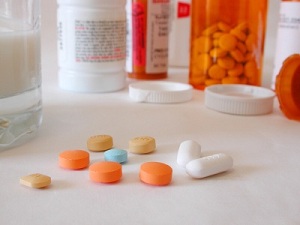 Students who have a mental illness can be prone to substance abuse. And substance abuse may also lead to mental illnesses such as depression. While the substance itself does not actually cause mental illness, it can be a participating factor that leads to it. Thus, this is an issue that you, as a teacher, need to think about.
According to the World Health Organization, substance abuse refers to the harmful or hazardous use of psychoactive substances, including alcohol and illicit drugs. The use of psychoactive substances can lead to dependence syndrome – a cluster of behavioral, cognitive, and physiological phenomena that develop after repeated substance use and that typically include a strong desire to take the drug, difficulties in controlling its use, persisting in its use despite harmful consequences, a higher priority given to drug use than other activities and obligations, increased tolerance, and sometimes a physical withdrawal state.
For a child struggling with both mental illness and substance abuse, treatment must address both issues. A student's healthcare team and the teacher may lend support by maintaining an environment that is not conducive to relapses into addiction.
Following are some techniques that students might use to help them resist peer pressure, say no to drugs and build their defenses related to substance abuse.
"Hey, did you hear about the game last night?"
"I can't, I'm meeting a friend in 10 minutes."
Putting the "blame" on others/parents
"My mom would kill me if she found out."
"No thanks, I've read about what drugs can do to your body."
Learn More… Take this course: Recognizing Early-Onset Mental Health Disorders in Children
Discuss Here: What are some ways you have helped students struggling with a substance abuse disorder?