Teacher Resources, Tools & Giveaways for the week (Feb 2 – 9, 2013)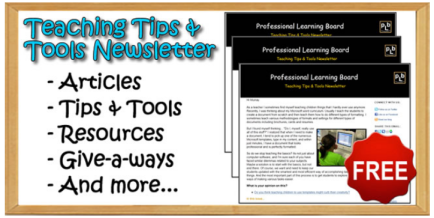 TOOLS
PHRASE.IT
Add cartoon style speech bubbles to any photos.
Ebook Glue
Convert blog feed's into downloadable e-books.
Stop Frame Animator
Drag and drop characters to create animated stop motion movies.
RESOURCES
Professor Word
A super cool way to learn SAT/ACT words and definitions through any website.
Physics Central
Resources on physics that can be used in the classroom.
SkyDrive
Manage, store, and share your classroom materials.
GIVEAWAY OF THE WEEK
Divoom Bluetune-Pop Speaker
Enter for a chance to win these travel friendly speakers.
Kindle Fire
Here is a chance to win a 7″ Kindle Fire 8GB.
As always before using tools or resources be sure to conduct due diligence regarding alignment of the material and content with your local values, curriculum, and standards.