Teacher Resources, Tools & Giveaways for the week (Feb 23 – Mar 2, 2013)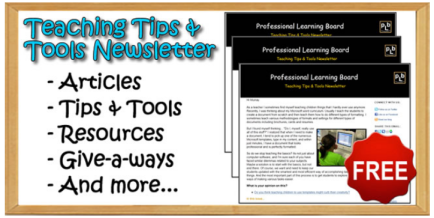 TOOLS
Fetchnotes
An interface for creating, saving and sharing notes online.
lingro
An online environment to look up words on any website.
PDFescape
Annotate and edit pdf files.
RESOURCES
Graph dynamic linear equations
A sample lesson plan to teach dynamic linear equations through graphing.
Amusement Park Physics
Design your own roller coaster and along the way learn about the laws of gravity, pendulums, and kinetic energy.
Word Wizard
An interactive to improve comprehension and spelling skills.
GIVEAWAY OF THE WEEK
Kids Gear
A chance to win this volume limited headphones for kids.
Kindle Paperwhite eReader
Here is a chance to win this eReader.
As always before using tools or resources be sure to conduct due diligence regarding alignment of the material and content with your local values, curriculum, and standards.