Teacher Resources, Tools & Giveaways for the week (Jan 26 – Feb 2, 2013)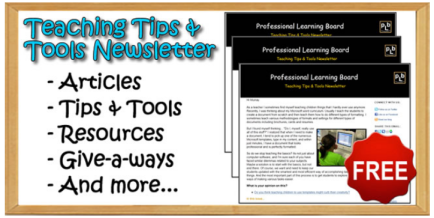 TOOLS
edcanvas
Organize and share educational resources in a visually appealing format.
screenr
A web-based screen recording tool.
eQuizShow
Build quizzes online.
RESOURCES
Body Explorer
A game to learn about the human body.
ChemEd Dl
Find tools and resources for teaching and learning chemistry.
BrainNook
Customized learning options to improve math and language skills.
GIVEAWAY OF THE WEEK
VeggieTales: Lettuce Love One Another!
Enter for a chance to win this DVD.
Kindle Fire HD
"Like" Amazon Student on Facebook for a chance to win a Kindle Fire HD.
As always before using tools or resources be sure to conduct due diligence regarding alignment of the material and content with your local values, curriculum, and standards.