Teacher Resources, Tools & Giveaways for the week (Mar 2 – 9, 2013)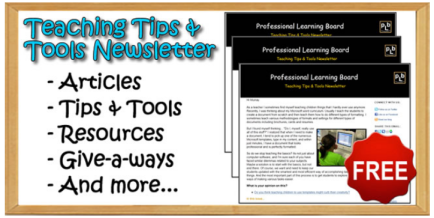 TOOLS
Spree Games
Educational games for K-12 students.
youSENDit
Send, sync and securely share files and folders from any device.
DarkCopy
A full screen text editor for distraction free writing.
RESOURCES
Hot Spots
An activity to identify what your students are struggling with while reading independently.
Virtual Lemonade
Help students understand the basic concept of profits and losses using technology.
Authentic Assessments for the English Classroom
A practical guide designed to help English language arts teachers incorporate authentic forms of assessment into the middle and high school curriculum.
GIVEAWAY OF THE WEEK
Toy Story Rocket Rumble Zing Ems & Figure Playset
Enter for a chance to win this toy set.
Office Star Folding Table with Chairs
Fill in the rafflecopter for a chance to win this furniture set.
As always before using tools or resources be sure to conduct due diligence regarding alignment of the material and content with your local values, curriculum, and standards.