Teacher Resources, Tools & Giveaways for the week (May 4 – 11, 2013)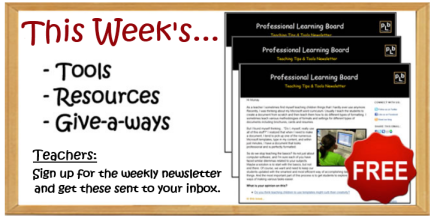 TOOLS
TodaysMeet
Connect with audience in real time.
voki
Create customized speaking avatars to manage classes and enhance learning.
Zamzar
An online tool to convert files to desired format.
RESOURCES
wonderville
Games to reinforce science concepts.
Critical Thinking
A guide that helps to apply critical thinking skills when doing research in the class.
Engineering Interact
Reinforce the concept of force and motion using these games.
GIVEAWAY OF THE WEEK
Laptop
Enter for a chance to win one of the four affordable PC laptops.
iPad
Here is a chance to win an iPad.
As always before using tools or resources be sure to conduct due diligence regarding alignment of the material and content with your local values, curriculum, and standards.