Teacher Resources, Tools & Giveaways for the week ( Nov 3 – Nov 10, 2012)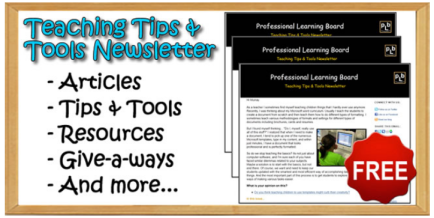 TOOLS
Tackk
A quick and unique means of creating a webpage.
Diigo
Keep track of what you find on the web by making highlights and notes.
CoSketch
A multi-user online white board to quickly visualize and share ideas as images.
RESOURCES
Build-A-Body
A drag and drop game to learn about systems of the body.
ChemCollective
Resources and online activities to learn chemistry.
Animation Gallery
Animated tutorials for various scientific disciplines.
GIVEAWAY OF THE WEEK
$25K Technology and iMac
Fill in the form to register for a chance to win $25,000 in technology for your favorite K-12 public school and an iMac for yourself.
Hallmark Interactive Storybook and Cards
Enter to win Hallmark products worth $48.
DVD: GO, SNOOPY, GO!
Enter to win this DVD
As always before using tools or resources be sure to conduct due diligence regarding alignment of the material and content with your local values, curriculum, and standards.