What do you do when your Students Don't Want to Study?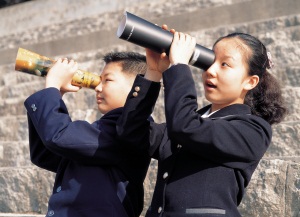 As we talk about student-centered classrooms, it occurs to me that for most students, learning is not a priority. Ask the average student why they like going to school, and they'd probably say that they like recess, sports or hanging out with friends.
We understand that students like to hang out and do things together. They enjoy going "out" and engaging with others. They want to see and explore the world. They like to play games and run around. At the core of a student-centered classroom, we then find ways to adapt our curriculum and instructional strategies to fit into the students' definition of "fun."
Imagine days filled with games, field trips, debates and crafts. Does this seem like a holiday or only fun for the students? What if our classrooms were like that on a regular basis? While we may not be able to do this all the time and as students get older, and we try harder to keep up with standards, we need to start helping students understand the value of focused, individual work.
So, how can we increase both fun and rigor in a classroom so that everyone both learns and enjoys the experiences?