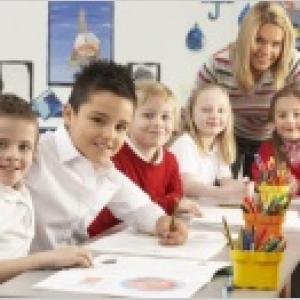 "Do you ever wonder if your students are getting what they really need from the education system?"
The Common Core Standards were formulated to ensure that students graduate from school with the essential skills they need to be successful in college and consequently, in their careers. Building towards this larger goal, there are specific standards laid out to equip teachers to cultivate the necessary skills in their students at each grade level. Very simply, these standards ensure that the education system really fulfills its purpose in students' lives. Though teachers recognize the importance of these standards, it can be quite a challenge to actually bring them into their classroom and teaching practices in a meaningful and practical manner.
This package contains a comprehensive set of courses that break these standards down into practical components teachers can implement with confidence and ease.The Professional Learning Board presents the Common Core Package which includes EIGHT self-study courses adding up to 40 hours of professional development. Scroll down to see more information on the courses in this package.
| Common Core (40 hours) | # Hours |
| --- | --- |
| Assessment Strategies for the Common Core | 5 |
| Student-Centered Learning | 5 |
| Enhancing Instruction | 5 |
| Mathematics | 5 |
| Formative Assessment | 5 |
| Integrating Standards in Teaching | 5 |
| Raising Academic Achievement | 5 |
| Standards-based Instruction through STEM | 5 |
| TOTAL | 40 |
See inside this package…