Accommodating All Learners
Average Ratings
Five Stars
"I enjoyed taking this course and learned a lot of new information that I can implement in my classroom. Thanks!"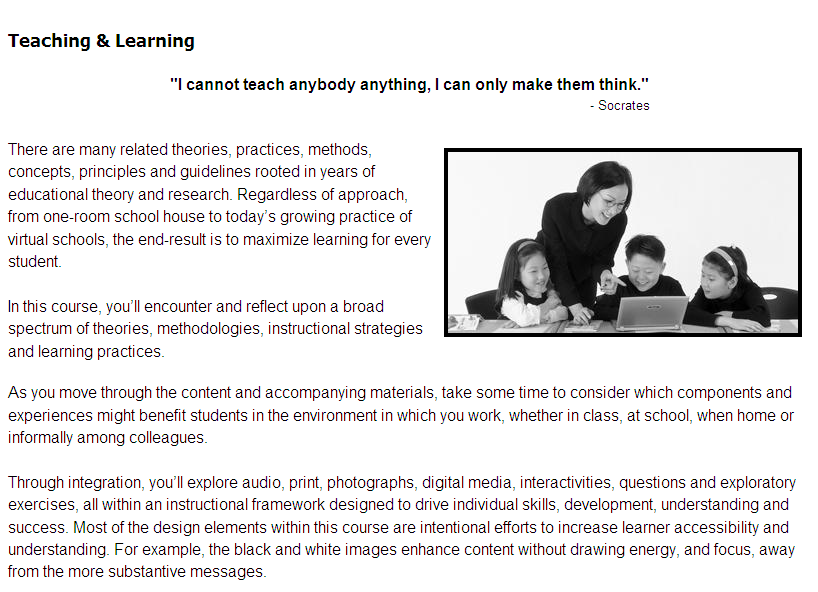 Reach and teach all learners by examining 21st century student and educator strengths in this research-based course packed with strategies, resources and tools. Participants will gain insight into both, their own learning and teaching preferences as well as the learning styles of students. Closely aligned with national standards and pedagogical goals.
Every Learner Learning
Who's Who: Teaching & Learning
Who RR Students?
Teaching Across Type
Technology
Theories & Strategies
The Accommodating All Learners course addresses accommodation, modification, and adaptation of curriculum, materials, and instruction to appropriately meet the needs of varied students in achieving graduation standards (i.e., differentiated instruction).
Click on the buttons below to register in this course.
5


clock hours

15


clock hours

1


graduate credit
$39
$150
$250
Enroll in Accommodating All Learners and Differentiation for Gifted Learners in the Classroom to SAVE $10.