PACKAGE: Essential Teaching Package #3 (25 Hours)
Average Ratings
Five Stars
Not Rated








"Your courses fit my needs perfectly.They were ideal for someone who does not have a great deal of flexibility, and I learned a lot."
Equip yourself with a strong working knowledge of key developments in education, crucial skills and useful teaching strategies with the Essential Package #3. Teaching in the current climate requires an awareness of the issues covered in the following five courses:
Accommodating ALL learners using UDL
Common Core Enhancing Instruction
Internet Safety
Reading Through Technology
Suicide Prevention
Ensuring ALL students' needs are considered, this package presents the required information, as well as a range of practical tools to enable successful implementation in classrooms. The resources here are targeted to ensure that the true purpose of educational policies is upheld and the diversity of students' needs are met.
See inside this package…
Accommodating ALL learners using UDL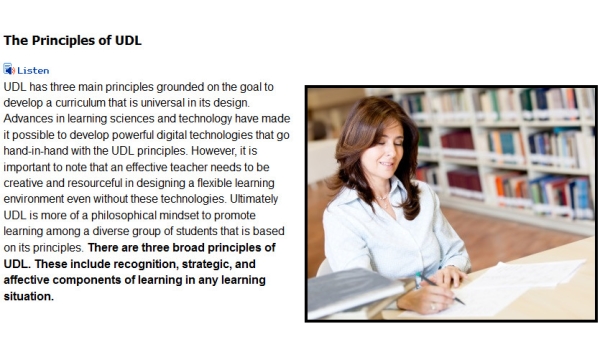 Teaching each and every student effectively is never easy. It is next to impossible to find a classroom full of students with the same needs, learning levels and abilities. Teachers are faced with the challenge of teaching a diverse group the same lesson and ensuring that they all learn in the process. It can be easy to settle for teaching some, or even most of the students, while leaving out a portion of the class in the process.
This course is designed to present teachers with the Universal Design of Learning (UDL) framework, which makes teaching ALL students a very real possibility. The framework builds on research findings that show how a single teaching approach has very limited results on student learning, highlighting the need for a new curricular approach. Here a learner's level of recognition, strategic, and affective networks are all taken into account to determine the best way to teach them.
The course is centered around exploring practical strategies that can be used to add a much needed element of flexibility in teaching presentation, student expression and meaningful engagement and upholding learning as the primary focus.
Common Core Enhancing Instruction

Explore practical ways for you to integrate the Common Core Standards into your classroom instruction, to enhance your students' learning experiences. The Common Core State Standards have set high expectations for all students that by the time they complete high school, they would be prepared to be successful in college, career and life globally in the 21st century. This course provides an insight into the roles of teachers and students in the implementation and adoption of Common Core State Standards in Schools by integration of proven strategies like collaborative learning, differentiated instruction and technology.
This course provides teachers with a wealth of resources, ideas and techniques for the successful implementation of the Common Core State Standards to test the will and the skills of every school leader and teacher, with every student receiving every student receiving consistent, high-quality instruction in every classroom, school-wide every single day.
Although the focus of the Common Core State Standards for English Language Arts and Literacy and Mathematics is primarily academic, they also set high expectations for student behavior, thus establishing that academic learning and behavior in the classroom are inter- related. Teachers are provided with instructional strategies to handle the different forms of negative behavior that surface in the classroom and motivational systems to promote and encourage positive behavior that apply in the students' life outside the classroom as well.
Internet Safety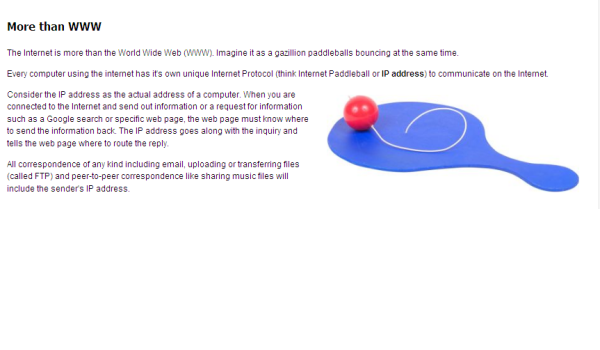 Issues that the youth of today, parents, teachers and those who are part of their world face online is the essence of this content. Participants discover areas of the Internet used by youth, what kinds of threats exist on the Internet and how everyone can protect their loved ones, family members, students and those under their care or responsibility. A special focus of the course includes ways in which adults can protect themselves online.
Social networks
Instant messaging & texting
Chat rooms
Gaming & virtual worlds
Vulnerabilities of Children Online
Cyberbullying
Online predators
Tips & tools for protecting children online
And more…
Reading Through Technology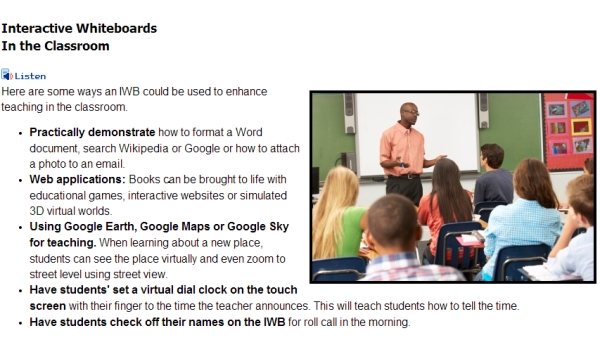 Reading is an essential skill that is central to education. In today's classroom, students use and access information from a variety of sources, not just books. The skills of evaluating content, collaboration and peer-review become an important part of reading.
This course introduces creative strategies for reading instruction that incorporate technology. It introduces teachers to recent advances in technology and to devices and techniques which can be used to enhance reading in the classroom. The course incorporates activities, strategies, and templates teachers can use in order to enhance students' reading skills using technology.
Suicide Prevention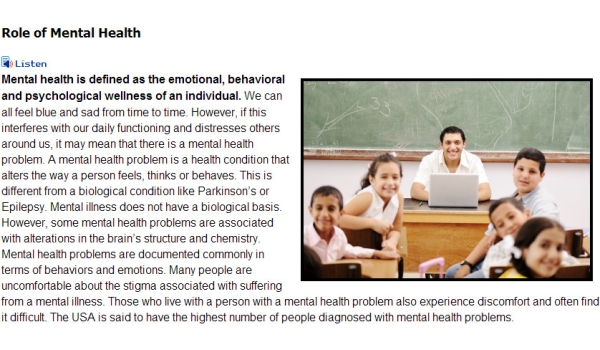 With teen suicides on the rise, suicide prevention is an important issue and teacher awareness is crucial. This course helps teachers understand suicide and how it can be prevented. Teachers will learn to identify early signs of suicide ideations and will be equipped with basic tools to help students. Teachers will be introduced creative activities and strategies that can help promote safe classroom environments. The course also equips teachers to work together with the school to initiate and implement schoolwide policies and programs on suicide prevention.