Differentiation for Gifted Learners in the Classroom
Average Ratings
Five Stars

Gifted learners have competencies and abilities that go two or more years beyond their grade and/or age level.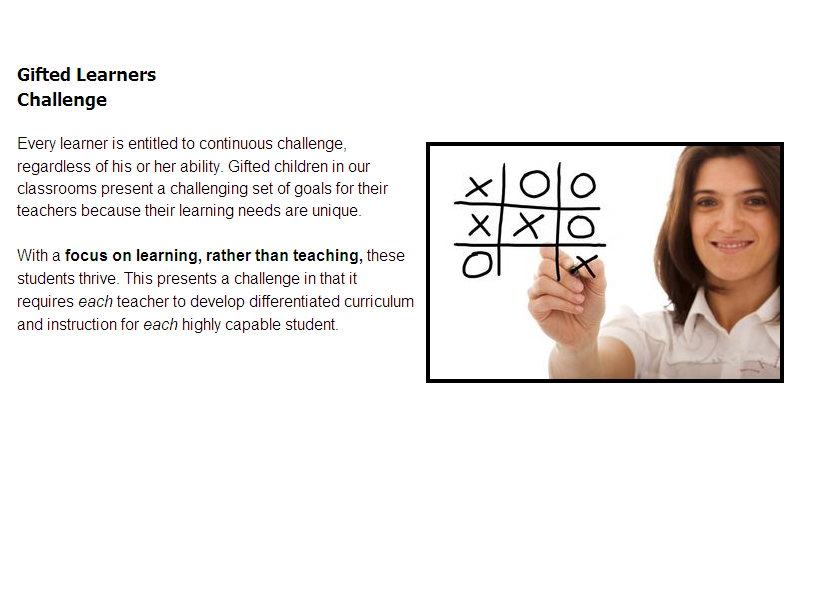 This course examines some of the challenges facing gifted learners and offers easily implemented accommodations and success strategies. By understanding the unique learning needs of children who are considered "gifted," participants will indirectly meet the individual needs of all learners.
Through this course educators and parents can make greater sense of gifted and talented education by learning about identification, instruction and assessment of these students while exploring related topics, issues and resources geared towards our gifted population.
Characteristics
Personal, Social and Cognitive Needs
Special Populations
Practical Strategies
Click on the button below to register in this course.

5


clock hours
$39
Enroll in Differentiation for Gifted Learners in the Classroom and Accommodating All Learners to SAVE $10.