GRADUATE Course – Common Core Implementation for All Classrooms
Average Ratings
Five Stars

"I learned a great amount from taking the course about effective evaluations. I appreciated the specific examples of how to strategically plan, implement, and monitor student progress to enable mastery of standards in the classroom. Thank you for the attachments and pdf documents for additional classroom resources."

---
1  Graduate Credit
Grading: A-F
Materials: Included in the course fee!
Graduate Credit: 1  Graduate Credit
Instruction Mode: Self-paced, Asynchronous (Online Class)
Time Frame: Enroll and start any time
---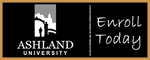 ---
See inside this course…
Course Description:
Schools and educators all over the country are engaged in implementing the Common Core State Standards. This can be a challenge. This three part course is designed to provide teachers the support and confidence they need to implement the standards in their classrooms.
Section A, Common Core Instruction Practices, focuses on practices teachers can use to promote student motivation and self-learning while decreasing and eliminating behavior issues. The resources, tools, and real-life examples included in this section help teachers strive to develop self-reliant students who take responsibility for their own learning.
Section B, Common Core Assessment & Evaluation, focuses on helping teachers assess basic academic skills and identify areas in which students need support. This section contains tips, templates, and strategies that help teachers periodically collect data to assess if students are meeting the set academic goals.
Section C, Reflective Teaching Practice, focuses on helping teachers develop a process of reflective thinking and becoming sensitive and responsive to the needs and issues of students. The practical examples and techniques explained in this section provide an understanding of the phrase 'learning while teaching.' This section also includes an additional resource that helps teachers write a reflective statement by giving you step-by-step guidelines to combine all your professional development activities. Teachers completing this course become better education professionals and in turn are also able to implement the Common Core requirements.
Self-paced Professional Development Credit classes incorporate online content, quizzes, interactivities and a Course Action Plan you can put to use in your work environment. Learning takes place asynchronously, at your convenience, and may be completed over a period of 4 weeks. Note, teachers looking for graduate credits, please check with your issuing authority about whether it will accept these online teacher courses.
Objectives & Outcomes:
As a result of successful participation in SECTION A Common Core Instruction Practices, students should be able to:
Understand the foundational concepts in the Common Core.
Understand the role of teachers, parents, and students in the Common Core State Standards (CCSS).
Create a self-organizing classroom.
Present new and challenging material to struggling learners by building assistance directly into instruction.
Apply the Learn Unit in classroom instruction.
Assign the right amount of homework to students to ensure effectiveness and promote learning.
Apply strategies that encourage positive classroom behavior.
Use the 'Behavior Management Menu' tool for behavior management and discipline.
Employ the Color Wheel as a behavior management strategy.
Train students to develop strong work-planning skills.
Help students take greater responsibility by encouraging self-monitoring and student-directed interventions.
As a result of successful participation in SECTION B Common Core Assessment and Evaluation, students should be able to:
Understand the Common Core State Standards.
Monitor basic academic skills of all the students in the classroom.
Assess acquisition and fluency in basic and complex skills.
Assess certain academic survival skills such as homework, note-taking, organization, etc.
Conduct academic interventions.
Use the Progress Monitoring Worksheet to collect data for academic interventions.
Use rubrics to track student performance.
Set goals for students for the acquisition and fluency of academic skills.
Monitor cumulative results to assess effectiveness of intervention strategy.
Encourage students to engage in self-monitoring.
As a result of successful participation in SECTION C Reflective Teaching Practice, students should be able to:
Understand the importance of reflection.
Understand and apply the different types of reflection and levels of reflective thinking.
Apply reflection to daily life using strategies like journal writing, action research, log and diary keeping, self-observation, and so on.
Practice professional development that is job-embedded by engaging in collaborative learning activities and Professional Learning Communities.
Develop their Professional Development Plan.
Combine all their professional development activities to write their reflective statements.
Special Instructions:
After completing the course, you will be directed to the university for registration.