How Can I Find Out a Student's Reading Level?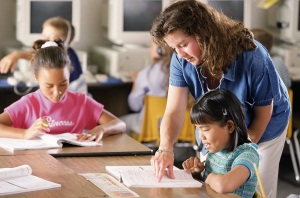 Here's a quick tool from Sue Klund, Reading Expert, to find a student's independent reading level (the level that gives you the most growth in reading scores when reading independently). It is also great to have this for a new student.
Google "San Diego Quick Assessment".
This time-saving tool has been around for a long time. It is a one-page quick assessment that you can use for any student. They only have to read the lists of words to you. When they get only one of the ten words wrong – on a list – that is their independent reading level. This can be used with student in elementary through high school.
Discuss here: What are some strategies that you use to determine the reading levels of your students?