How Can I Get the Students to Follow Instructions in the Classroom?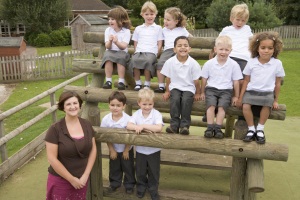 Failure to comply with instructions is one of the many reasons for inefficient performance within the classroom. Excuses like "I didn't hear the instructions" or "I was not clear about what was said" have been repeated countless times with some variations added over the years. Instructions form an integral part of the teaching-learning process and it is essential that students realize their value and follow them. Here are some methods by which you can encourage your students to follow instructions and enhance their academic performance.
Timing the instructions: Timing the announcement of instructions is crucial. It is best that instructions are not given after the school bell signals the end of the class, rather 5-10 minutes in advance. Assigning some "instruction time", during the lesson is also useful as students will be paying attention to what is being said.
To-do sheets: A visual cue to remember the instructions is always better than relying on students to remember them. Use a side of the class board to write down your instructions. Give the students a "to- do sheet" on which they should copy down these instructions. The worksheets are to be taken home and students are encouraged to use them to complete the instructions by crossing out each point that is finished.
Punch in- out: Similar to exit slips, the teacher can give students an index card containing the instructions and another slip that has a punch in and out column. The rule is; for each class, the punch card should be both punched in and out.
Students are allotted some time during which they should read through their instructions and clarify their queries. After which, they should get their card, "punched in" by the teacher, as a sign of them having read through their instruction card. In the next class, the teacher will "punch out" the cards of all the students who have completed and followed the instructions.
Technology to the rescue: Alerts or reminders set for emails, podcasts, voice recordings or messages to the phone can serve as reminders to help students follow their instructions. If you have a class website, create an instruction page in which students can press a "complete/ yet to complete" button next to each instruction.
Simplify the instructions: Ensure that the instructions are simple and easy to understand. Presenting them as bulletin points will help students to adhere to them. Also break down a large step into shorter steps as short successful activities further motivates the students to perform better. When verbally presenting these instructions, pause after each instruction and repeat them to help students understand and remember them. Asking the students to repeat the instruction will also help them to remember them better.
Discuss here: What are the other ways that you use to get your students to remember and follow instructions?
Learn more: Take a course