How can the Vocabulary Knowledge Scale be used to Assess Reading?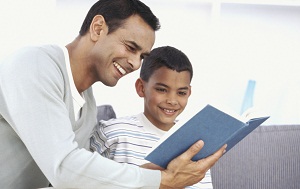 Vocabulary Knowledge Scale is a simple informal assessment that can be used to assess a student's knowledge of words that they need to know. Students are given a list of words and are asked to rate the words depending on how well they know them. This process helps them recall words, and also provides an opportunity for the teacher to introduce and discuss words that students may not know.
A sample vocabulary knowledge scale would look like this:
| | | | |
| --- | --- | --- | --- |
| Word | Know it Well | Have seen/ heard it | Don't know it |
| enhance | | | |
| freedom | | | |
| pedestrian | | | |
Students may also add comments under the columns. Under "Know it well" they can write the meaning of the word. Under the column "Have seen/heard it" they can be asked to write about where they have heard it, or what they know about the word.
Learn More… Take this course: Reading Across the Curriculum
Discuss Here: Besides a Vocabulary Knowledge Scale, what are some other ways to assess reading?