How Do You Integrate Other Subjects Into Your Classroom?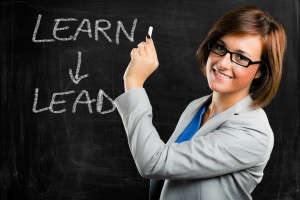 Can Math be part of a Language Arts Class? Or can a Math teacher, ask students to write a journal? As we watch education evolve in our country, we can see that teachers are moving towards an integrated educational approach. It's natural that when we go to the supermarket, we use both reading and math skills. It then becomes natural, that during math class, teachers may use a reading strategy to promote reading skills. Or a Science teacher may get a globe out to talk and discuss about how the weather is different in different parts of the world. As we educate ourselves beyond our niche subject, we become better equipped to support learning as a whole.
At PLB, we have seen some wonderful teachers who take courses beyond their field of comfort. This week, I encourage you to learn something beyond your subject. Read a book, observe a colleague's class, do some web research, or take an online course. When we constantly learn, we inspire our students to do the same.