Integrating Standards in Teaching
Average Ratings
Five Stars
Benchmarks? Rubrics? Assessments? Content, Instructional and Performance Standards?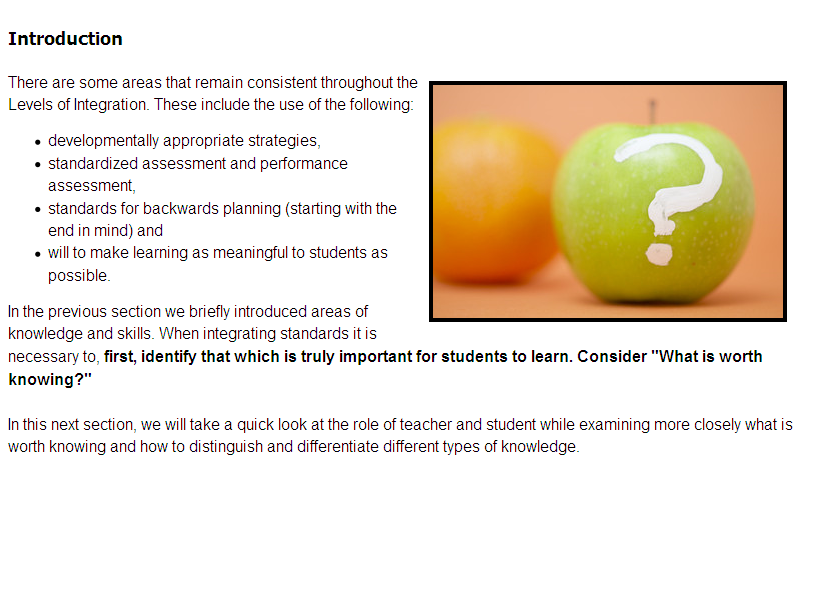 We're told that a standards-based curriculum is suppose to increase student learning and promote higher student achievement, but what is it really all about? This course helps educators untangle what turns out to be the not-so-mysterious-language of today's teaching and learning and put successful strategies into practice.
Click on the buttons below to register in this course.
5


clock hours

15


clock hours
$39
$150
Enroll in Integrating Standards in Teaching and Formative Assessment to SAVE $10.