Learning from My Dog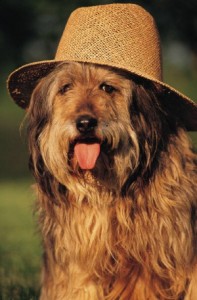 The hardest times often teach us the deepest lessons. This week was the last week in the life of my dog. It has been difficult, and has reminded me of how our lives are so inter-dependent.
Dogs are dependent on us for many things- food, shelter and affection. I was dependent on my dog in many ways too – for "protection," to notify me when someone came to the house, or the mail was here, to clean food off the floors, to play, to "understand or listen" to me. As he aged and needed more care, the balance changed and he needed me even more.
As I was pondering on this, I realized that we all are dependent in different ways and at different levels. As teachers, students and their parents depend on us for a good education. We do this by taking time to plan, ensuring we are accurate, and being sensitive to every child's learning needs. I also realized that we are dependent in needing our students in order to grow and develop our own skills. As we give more, we too grow.
Depending on others for our own growth and development is not weak or wrong. Remembering this helps us to be humble, and ready to learn from every situation. Just as my dog's dependency on me taught me so much, our students' dependency on us, helps us to be better teachers. I know that I am a better teacher today because of the students I have taught.
In what way have your students (or a particular student) helped you become a better teacher?