No One Knows Your Classroom Better Than You!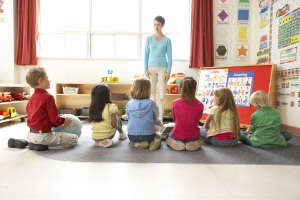 We read and learn about various strategies, research and ideas in newsletters, journals, or professional development courses. Sometimes we find things that we love and sometimes we find ideas that make us think "That will never work in MY classroom!" Often, we may be right. After all, no one knows our classrooms better than us. We know the biggest obstacles, challenges and strengths.
At the same time, we are provided with many opportunities. We can reflect and identify ways in which we might modify or customize a strategy for our classrooms. We can discuss with other teachers in our schools, and in similar settings to find out if they did something similar. And keeping all of our classroom's special characteristics in mind, we can find a way to implement new strategies. Professional development is not just about seeking out the latest and greatest in education and using ideas that are easy to implement. It also requires us to customize what we learn and apply into our particular situation.
What is something you learned about and implemented in your classroom?