PACKAGE: Classroom Planning and Management (15 Hours)
Average Ratings
Five Stars
Not Rated








"These courses did an excellent job teaching what they were meant to. Thanks for enriching online courses which taught me a lot of information, that I look forward to using when I go back to work!"
Even the best of teachers, with the noblest intentions are often weighed down by the combination of all the responsibilities and expectations on them. Through this online course package, examine how teachers can effectively manage the biggest components of their teaching duties through a combination of planning ahead and implementing positive strategies. The material in this package provides a fresh direction to help teachers understand the basic principles of classroom design and successful curriculum integration. Through these courses on classroom management and planning, teachers are encouraged to apply a range of positive, creative and visually effective strategies in their classrooms. Bringing together the state and curricular standards, with the more practical aspects of classroom management and bulletin board design, teachers are equipped to sift through the plethora of available teaching tools, tips and resources to find and implement those that fit their classroom needs best and make learning and instructional time most productive.
The Professional Learning Board presents the Classroom Planning and Management Package which includes THREE self-study courses adding up to 15 hours of professional development. Scroll down to see more information on the courses in this package.
| Classroom Planning and Management Package (15 hours) | # Hours |
| --- | --- |
| Bulletin Boards: Ideas for Every Classroom | 5 |
| Curriculum Development | 5 |
| Transformative Classroom Management | 5 |
| TOTAL | 15 |
See inside this package…
Bulletin Boards – Ideas for Every Classroom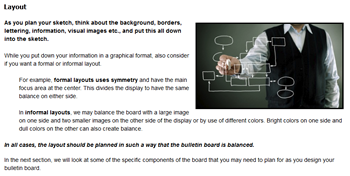 A classroom can seem incomplete without attractive and educative bulletin boards. Have you ever looked at another teacher's bulletin boards and wondered how they managed to make it so interesting? Maybe you don't have a lot of experience with art, or maybe you're running low on creative ideas.
This course provides a new and fresh direction that helps teachers understand the basic principles of art and design and how to apply these in planning and creating bulletin boards. Included are a number of ideas for interesting, interactive and educative bulletin boards. Through this course, teachers come up with some very creative and visually effective ideas for their classrooms and often are inspired to create their own classroom bulletin board makeovers.
Curriculum Development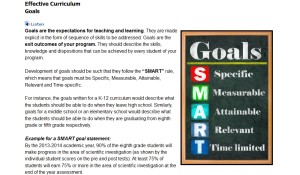 Traditional curriculum cannot always keep up with the challenges of the educational needs in today's dynamic world. Hence, it is essential to redesign the curriculum. This course highlights the fact that each and every educator has the responsibility to contribute, even in small ways, to making a difference in the curriculum. The resources, examples and templates included, guide the teachers to plan, develop, integrate and evaluate curriculum more effectively. This information will empower teachers to implement novel ideas in curriculum development within their classrooms that will help students to face the challenges of the dynamic world around them with greater confidence. An effective curriculum will enable the students to become successful learners, responsible citizens and effective contributors in shaping the future of the nation and the world.
Transformative Classroom Management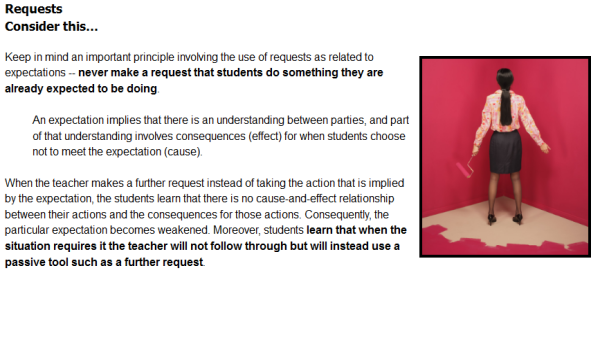 What makes a teacher successful in one school is the same thing that makes a teacher successful in the next school. It is true that all students are unique and group dynamics, cultural backgrounds, and experiences vary — sometimes dramatically. But for the most part, sound ideas get positive results and unsound ideas get mixed results at best.
Not all ideas sold in the marketplace of classroom management strategies lead to desirable results. In fact, many of the most popular ideas result in more harm than good. For that reason, parts of this course are devoted to explaining why many of the most popular ideas in use today are flawed, and what to do instead.
This course is a synthesis of what's effective in the area of classroom management. It builds on extensive time, real experiences of teachers, observations of hundreds of classrooms, research and the best ideas put into successful practice.