PACKAGE: The Everything Package (60 Hours)
Average Ratings
Five Stars






"Your courses fit my needs perfectly.
They were ideal for someone who does not
have a great deal of flexibility, and I learned a lot."
You've heard of the everything bagel, Professional Learning Board presents the everything PD course package, The Everything Self-Study Package, which includes the following SIX self-study courses adding up to 60 hours of professional development. Scroll down to see more information on the courses in this package.
| Relicensure (60 hours) | # Hours |
| --- | --- |
| Classroom Collaboration | 5 |
| Classroom Management for Positive Behaviors | 5 |
| Cognitive Skills – Understanding Learning Challenges | 5 |
| English Language Learners in the Classroom | 5 |
| Ethics for Education Professionals | 5 |
| Formative Assessment | 5 |
| Internet Safety in a Connected World | 5 |
| Introduction to Technology for Teachers | 5 |
| Recognizing & Preventing Child Abuse | 5 |
| Research-based Instructional Strategies | 5 |
| Transformative Classroom Management | 5 |
| Virtual Field Trips | 5 |
| TOTAL | 60 |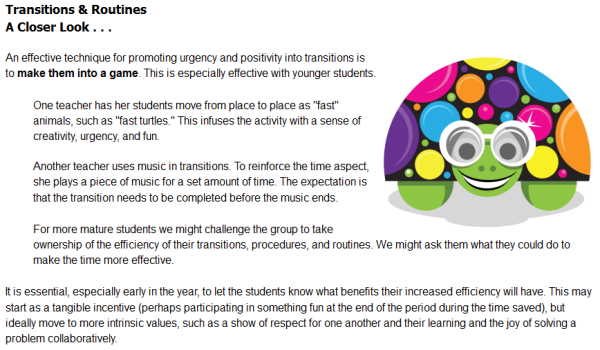 Even the best of teachers, with the noblest intentions are often weighed down by the combination of all the responsibilities and expectations on them. Through this online course package, examine how teachers can effectively manage the biggest components of their teaching duties through a combination of planning ahead and implementing positive strategies. The material in this package provides a fresh direction to help teachers understand the basic principles of classroom design, successful curriculum integration and behavior management. Through this course, teachers are encouraged to apply a range of positive, creative, visually effective, common core based strategies in their classrooms. Bringing together the state and curricular standards, with the more practical aspects of classroom management and bulletin board design, teachers are equipped to sift through the plethora of available teaching tools, tips and resources to find and implement those that fit their classroom needs best and make learning and instructional time most productive.
Differentiated Instruction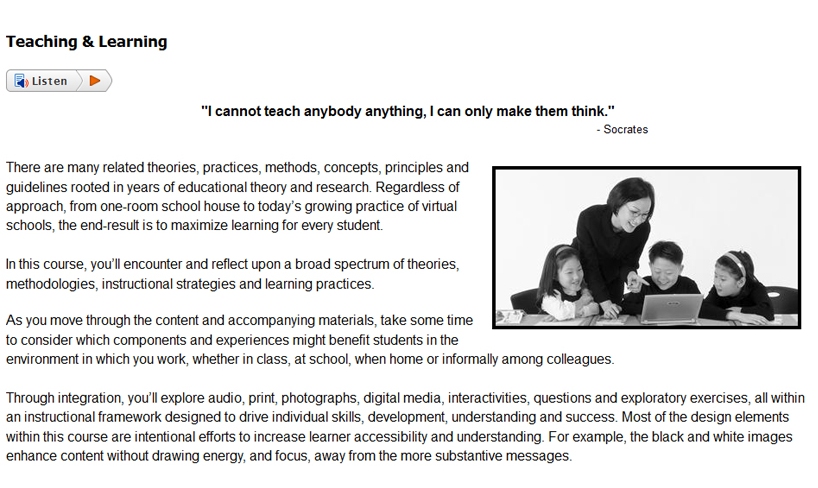 This course covers two related sub topics- Accommodating all Learners and Gifted Learners in the Classroom. In the first part of this dual course, you will learn about the various types of learners and how you can adapt your teaching to accommodate every learner. Examine 21st century student and educator strengths in this research-based course packed with strategies, resources and tools. In the section on Gifted Learners, you will learn in detail about this particular group of learners and how you can support their learning needs. Through this course you can make greater sense of gifted and talented education by learning about identification, instruction and assessment of these students while exploring related topics, issues and resources geared towards our gifted population.By the end of this course, you will have a greater understanding of the various learning styles and will be equipped with ideas and strategies to reach and support every student.
Integrated Classroom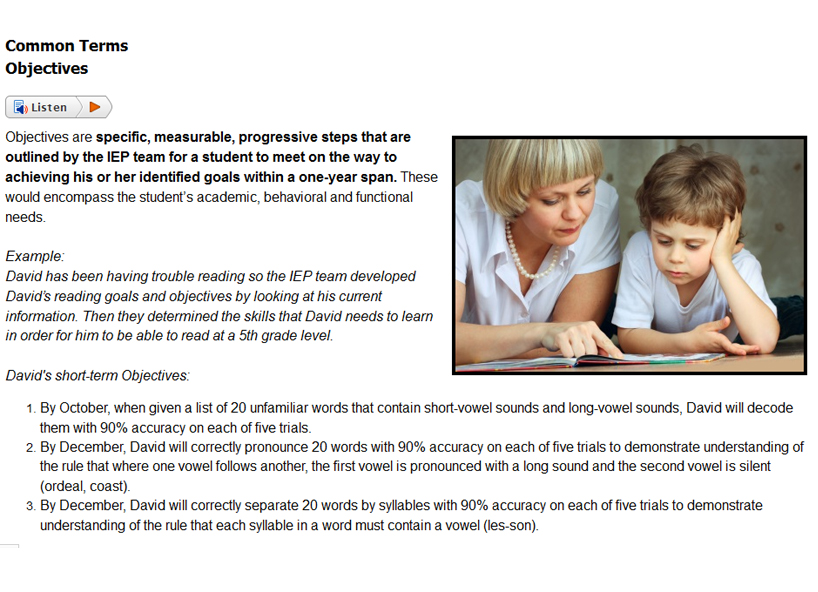 Teaching each student in a classroom effectively is never easy. It is next to impossible to find a classroom full of students with the same needs, learning levels and abilities. Teachers are thus faced with the daily challenge of teaching a diverse group the same lesson and ensuring that they all learn in the process.
In the first part of this course, teachers are equipped to provide children who have an Individualized Education Program (IEP) with an appropriate education in the least restrictive environment. It is designed to educate the educators on the various regulations and requirements while helping develop a team that works together to improve educational results for children with special needs. Teachers will examine various supports and services a student with special needs may receive for instruction and testing. Carrying this forward, the UDL framework presented in the second part, builds on research findings that show how a single teaching approach has very limited results in student learning, highlighting the need for a new curricular approach. Here a learner's level of recognition, strategic, and affective networks are all taken into account to determine the best way to teach them. This dual online PD course is centered around exploring practical strategies that can be used to add a much needed element of flexibility in teaching presentation, student expression and meaningful engagement and upholding learning as the primary focus.
Standards in Teaching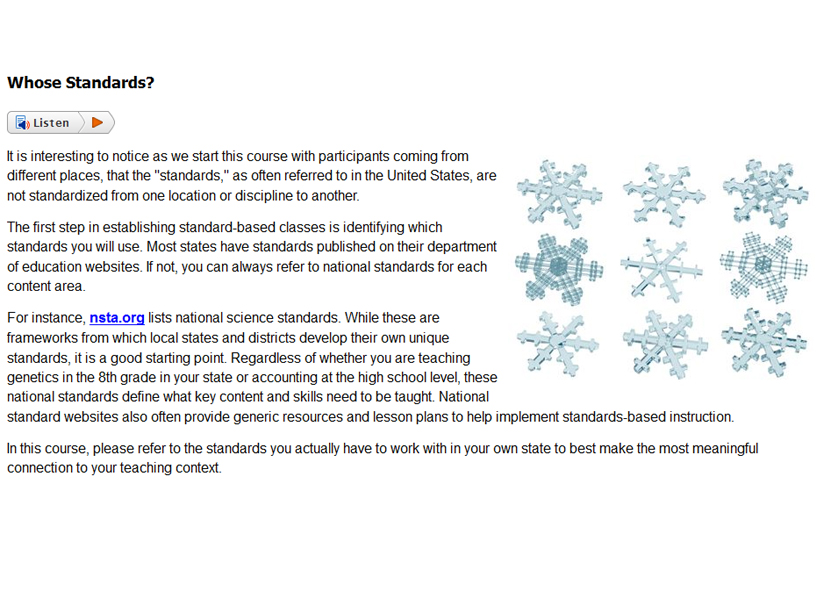 TThis course covers two related sub topics- Integrating Standards and Formative Assessment. The first part of this course will help you understand more about standards and how you can integrate them in your classroom. The second part of this course will focus on standards based Formative Assessment, and how you can use this in your classroom. Formative assessments allow teachers to respond to the needs of the student quickly, however more importantly it allows the student to shape instruction (both a student-centered and teacher-driven education model).
This course will help you provide standards based education in your classroom. It will equip you with ideas, strategies and information that will help you implement the latest educational standards in your classroom.
Reading Across the Curriculum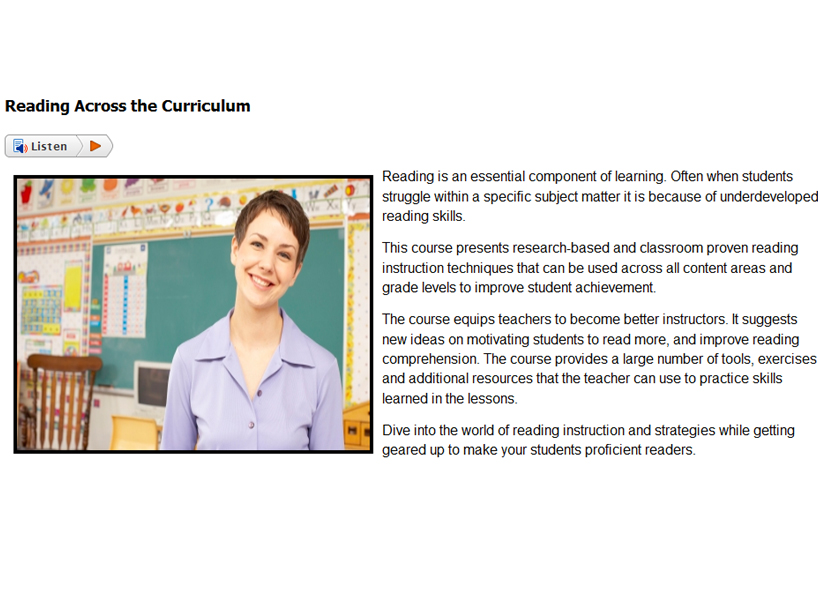 This dual course is aimed at facilitating reading among students. This course consists of two related subtopics, reading across the curriculum and tackling tough text.
SECTION A: Reading Across the Curriculum, focuses on equipping teachers to be better instructors. Given the fact that the reading range in any given classroom varies extensively, all educators should be aware of best practices in reading instruction. This section suggests new ideas to help motivate students to read more and equips teachers with a variety of strategies that they can use to support reading comprehension.
SECTION B: Tackling Tough Text, highlights the importance of change from traditional reading strategies to new and innovative ways of improving reading comprehension. This section suggests a new strategy to tackle difficult text, thus enabling students to learn effectively and comprehend well, across all subject areas. This is a great tool for any teacher who wants to help students build a stronger understanding of the text that they come across in the classroom.
Research Based Curriculum and Instruction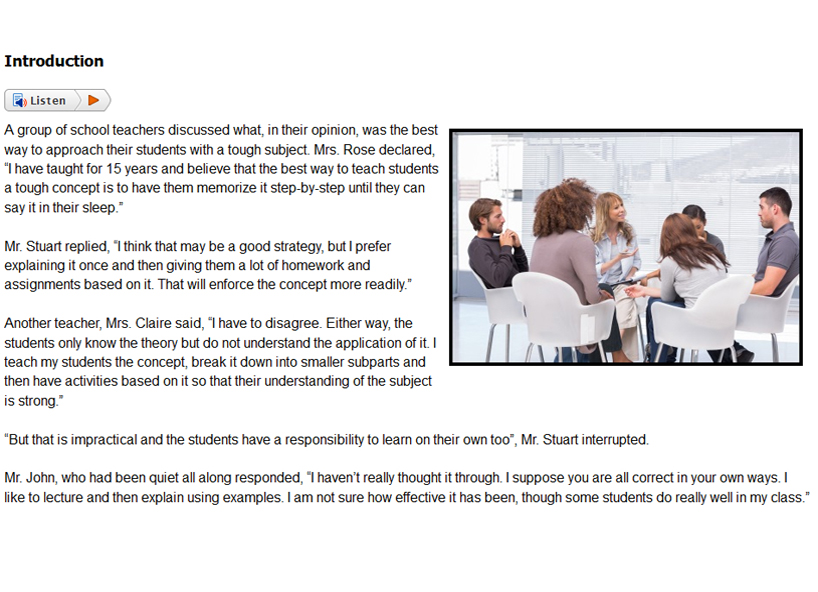 The traditional curriculum is ill-equipped to keep up with the educational needs and challenges in today's dynamic world, highlighting the need to effectively redesign the curriculum. To help students improve in academic achievement, develop an attitude of learning and acquire the skills needed for the demands of the workplace and real life situations, teachers must continually review, reflect on and work to improve their instructional skills. This two-part online PD course package highlights the fact that each educator has the responsibility and potential to contribute, even in small ways, to transforming the curriculum. Teachers are provided with research based approaches and strategies that can be incorporated into classrooms to improve the effectiveness of teacher led instruction and encourage active student involvement in learning. The resources, examples and templates included, guide the teachers to plan, develop, integrate and evaluate curriculum more effectively. This information will empower teachers to implement novel ideas in curriculum development within their classrooms, that will help students to face the challenges of the dynamic world around them with greater confidence. Teachers are empowered to examine their own views about teaching and learning, gaining a research based perspective on commonly believed myths in the educational field. The course is designed to promote effective curriculums that enable students to become successful learners and effective contributors.