PACKAGE: The Everything Package Indiana (90 Hours)
Average Ratings
Five Stars
Not Rated

"Your courses fit my needs perfectly. They were ideal for someone who does not have a great deal of flexibility, and I learned a lot."
The ultimate collection of online courses to enhance teacher education and student learning across all grade levels and subject areas. Includes NEW REQUIREMENT: Workforce Classroom to Careers
Scroll down to see more information on the courses in this package.
| The Everything Package Indiana (90 hours) | # Hours |
| --- | --- |
| Accommodating All Learners | 5 |
| Bulletin Boards | 5 |
| Classroom Collaboration | 5 |
| Classroom Management for Positive Behaviors | 5 |
| Cognitive Skills – Understanding Learning Challenges | 5 |
| Introduction to Autism | 5 |
| Internet Safety in a Connected World | 5 |
| Introduction to Technology for Teachers | 5 |
| Reading Across the Curriculum | 5 |
| Recognizing & Preventing Child Abuse | 5 |
| Recognizing Early-onset Mental Health Disorders | 5 |
| Tackling Tough Text | 5 |
| Technology in the 21st Century Classroom | 5 |
| Transformative Classroom Management | 5 |
| Understanding ADHD | 5 |
| Workforce: Classrooms to Careers | 15 |
| TOTAL | 90 |
See inside this package…
Accommodating All Learners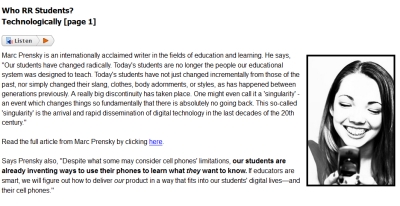 Reach and teach all learners by examining 21st century student and educator strengths in this research-based course packed with strategies, resources and tools. Participants will gain insight into both, their own learning and teaching preferences as well as the learning styles of students. Closely aligned with national standards and pedagogical goals.
Every Learner Learning
Who's Who: Teaching & Learning
Who RR Students?
Teaching Across Type
Technology
Theories & Strategies
Bulletin Boards – Ideas for Every Classroom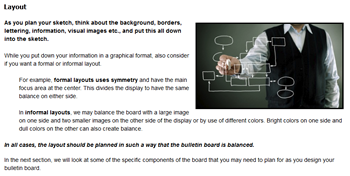 A classroom can seem incomplete without attractive and educative bulletin boards. Have you ever looked at another teacher's bulletin boards and wondered how they managed to make it so interesting? Maybe you don't have a lot of experience with art, or maybe you're running low on creative ideas.
This course provides a new and fresh direction that helps teachers understand the basic principles of art and design and how to apply these in planning and creating bulletin boards. Included are a number of ideas for interesting, interactive and educative bulletin boards. Through this course, teachers come up with some very creative and visually effective ideas for their classrooms and often are inspired to create their own classroom bulletin board makeovers.
Classroom Collaboration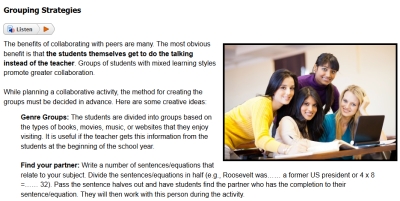 Implement collaborative learning in classrooms and develop successful learners. This framework enables teachers to recognize characteristics of collaborative classrooms, be aware of student and teacher roles, and practice group activities as an essential part of the classroom. Teachers are introduced to school-wide policy reforms in place today that promote collaboration and group activities. Teachers are also provided with ideas and strategies to accommodate learners, including students with special needs. The practical examples, real-life experiences, and templates in this online course provide teachers a structure to use in their own classrooms.
Classroom Management for Positive Behaviors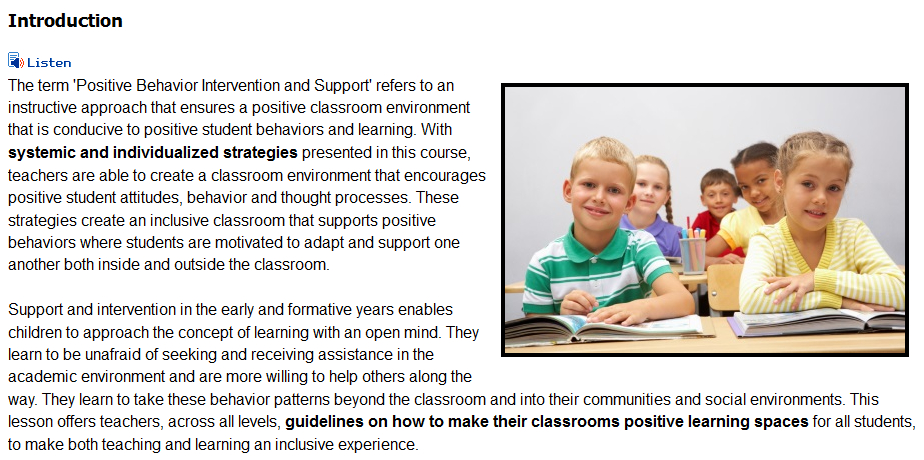 Successfully implement an evidence-based, data-driven Positive Behavior Management system in your school in order to reduce disciplinary incidents and support positive academic outcomes. Through the resources, research-validated strategies and guidelines, presented in this course, teachers will be equipped to apply a multi-tiered approach to prevention. Using disciplinary and behavior analysis data, teachers will be able to develop targeted and individualized interventions and supports for problem students.
Additionally, teachers will be provided with tips and strategies for teaching behavioral expectations, modeling them, and reinforcing positive social behavior for improving the student's educational experience.
Questions answered in this course include – Why choose Positive Behavior Intervention Strategies (PBIS) for students? Shouldn't students know how to behave? Why should students be acknowledged for doing what is expected?
Rich in examples, scenarios, suggestions and tips, this course will allow schools to implement the PBIS framework as a team-based, action planning process led by the school PBIS team, providing students with a positive learning environment.
Cognitive Skills – Understanding Learning Challenges
The U.S. Department of Education, and others indicate that weak cognitive skills are the source of over 80% of learning problems.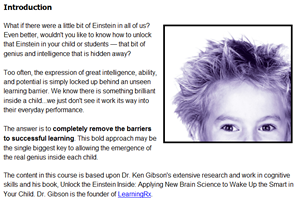 In this course you'll come to understand the answer: students approach each task with varying learning tools. These tools are called cognitive skills, and these skills determine the quality, speed, and ease with which individuals learn and perform.
This course provides methods for detecting students with weak cognitive skills and tools to strengthen those skills. Teachers will receive understanding, as well as ways to apply development techniques in the classroom. The online class is fun and interactive and includes information about new brain research and how it can impact today's classrooms.
Introduction to Autism

Most people today know someone with autism. People on the autism spectrum are in our classes, our neighborhoods and our families. Whether you know a little or a lot about autism, this course will give you useful information about the autism spectrum.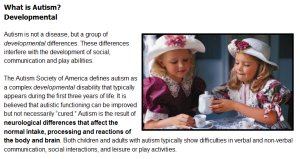 Although everyone on the autism spectrum is an individual, this course outlines a constellation of developmental differences common in autism that lead to the key concerns of social and communication issues.
A person with autism experiences the world in a different way. They think and remember events differently. They react and communicate differently. By understanding the how and why of these differences, you can become one who gains insight.
Understanding some of the different issues people with autism must face can help us to be more understanding and improve our interactions. By understanding how students with autism function, we can make more informed choices in education and care and, maybe most importantly, we can assess our own automatic hard-wired responses that might occur when someone is truly different.
By understanding the underlying components of developmental differences in those on the spectrum, teachers, parents and others can reframe their own preconceived expectations and help support the learning and behavior for those with autism. Learn to more clearly understand the world from the perspective of someone with autism.
Internet Safety in a Connected World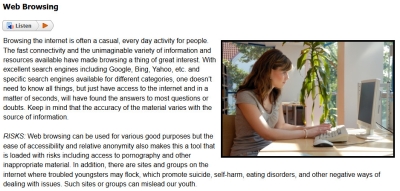 Issues that the youth of today, parents, teachers and those who are part of their world face online is the essence of this content. Participants discover areas of the Internet used by youth, what kinds of threats exist on the Internet and how everyone can protect their loved ones, family members, students and those under their care or responsibility. A special focus of the course includes ways in which adults can protect themselves online.
Social networks
Instant messaging & texting
Chat rooms
Gaming & virtual worlds
Vulnerabilities of Children Online
Cyberbullying
Online predators
Tips & tools for protecting children online
And more…
Introduction to Technology for Teachers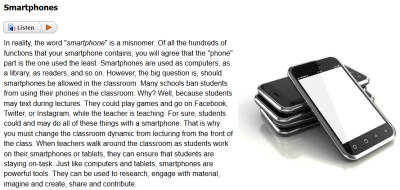 This interactive course introduces teachers to technology tools with one goal in mind: increasing teacher comfort level in using the Internet and today's technology tools for teaching and learning. Teachers will learn new ways of using tools they are familiar with and be exposed to brand-new tools and applications for use both in professional development and with students in the classroom. Topics covered in this course:
Basic computer terminology
Office applications
Email
Web tools
Integrating technology in classroom lessons
Using technology to enhance professional development
Reading Across the Curriculum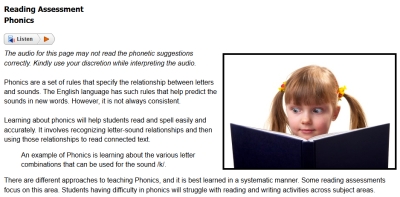 This interactive course is one option for K-12 teachers across the curriculum spectrum to demonstrate evidence of reading instruction techniques. Based on research, Reading Across the Curriculum introduces all teachers to sound reading instructional practices.
Research
Reading Range
Meaningful Reading
Strategies for Reaching All Students
Includes Resources
Reinforcement Activities
Recognizing Early-onset Mental Health Disorders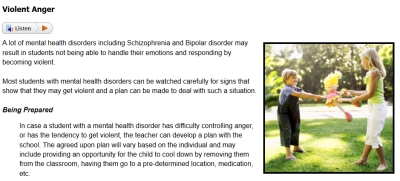 As educators and parents we are often, by default, among the first people to notice that a child may be experiencing problems. Completion of this course results in a basic understanding of warning signs of early-onset mental illness in children and adolescents which is useful to professional teaching and learning as it strengthens teacher-parent communications. Topics covered in this course:
What is mental illness
Parent stages
Communications
What teachers can do
Attention Deficit Hyperactive Disorder
Oppositional Defiant Disorder
Conduct Disorder
Depression
Bipolar Disorder
Anxiety
Schizophrenia
Tackling Tough Text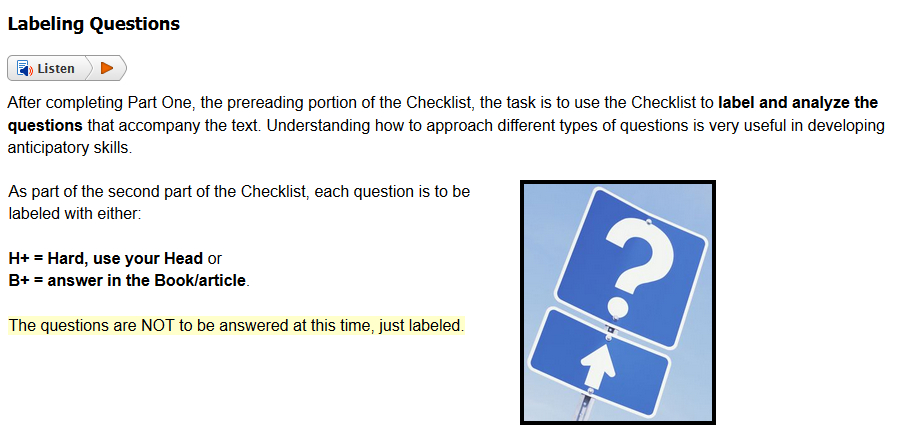 Reading and comprehension are essential skills required for academic growth and professional excellence in all fields. These skills are also vital for smooth functioning in daily life. Developing one's students to be successful readers is an important goal for an educator.
Sometimes, students may find certain text tough to read and comprehend. This is true especially for nonfiction texts. Students may come across vocabulary, phrases and writing styles that they find difficult to read. As students progress to higher grades, they are exposed to reading material that is of a higher level of difficulty across all subjects.
How can you help your students read and comprehend tough text, developing them into strong readers? This course deals with practical strategies on tackling tough text, with a focus on the Reading Comprehension Checklist. This checklist, to be used with nonfiction texts, integrates research-based reading strategies and is found to be successful across all subject areas.
Technology in the 21st Century Classroom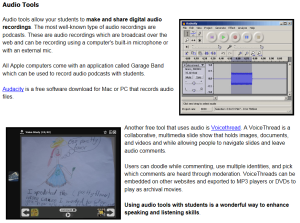 Technology has become an integral part of our life and learning patterns in the 21st century. The internet, blogs and smart phones are some examples of tools that we use to grow in our knowledge and understanding. Using technology like this in the classroom requires more than knowing how to use the tool. Teachers need to understand the role of technology in the learning process, and the principles behind integrating it in a way that it promotes learning without it being a distraction.
This course teaches concepts and ideas behind using technology in the classroom. It also helps teachers to understand the various skills that students need to develop in order to use technology in the most effective way. It equips teachers to help students use technology intelligently and responsibly.
Transformative Classroom Management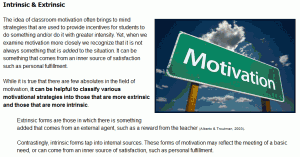 What makes a teacher successful in one school is the same thing that makes a teacher successful in the next school. It is true that all students are unique and group dynamics, cultural backgrounds, and experiences vary — sometimes dramatically. But for the most part, sound ideas get positive results and unsound ideas get mixed results at best.
Not all ideas sold in the marketplace of classroom management strategies lead to desirable results. In fact, many of the most popular ideas result in more harm than good. For that reason, parts of this course are devoted to explaining why many of the most popular ideas in use today are flawed, and what to do instead.
This course is a synthesis of what's effective in the area of classroom management. It builds on extensive time, real experiences of teachers, observations of hundreds of classrooms, research and the best ideas put into successful practice.
Understanding ADHD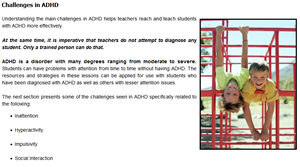 Have you ever come across a child who's always on the move? They might have had ADHD. Attention Deficit Hyperactivity disorder or ADHD is seen commonly in today's classroom. Children with this condition are restless, find it difficult to sit, are very impulsive and have a very short attention span. On the other hand they are also very intelligent and creative.
These energetic students can often disrupt a classroom. Thus, it becomes even more important for teachers to understand what this condition is all about and learn strategies to teach a child with ADHD.
This course does just that for you. It provides a variety of tips, adaptations and strategies that you can use while working in the classroom. You will learn about classroom modifications and adaptations that will help maintain order in the classroom. You will also discover methods for communicating more clearly with special educators and parents about their children. This course helps teachers gain confidence in not only handling ADHD, but also other students who are energetic, hyperactive or have difficulty paying attention.
Workforce: Classroom to Careers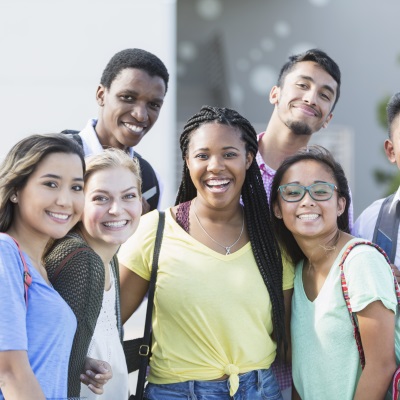 Per HEA 1002 (2019)​, legislation was introduced to encourage educators to connect what is being taught in the classroom to real world workforce experience and careers. This course helps educators better understand Indiana's Employability Skills Standards and demonstrate 15 Professional Growth Points (PGPs) through documenting an externship, professional development in Career & Technical Education (CTE) promoting career navigation, and/or professional development relating to current and future economic needs.