Reading Across the Curriculum
Average Ratings
Five Stars

"I was pleased with all of the new resources and ideas that
I will be able to bring into the classroom for teaching reading. Thanks!"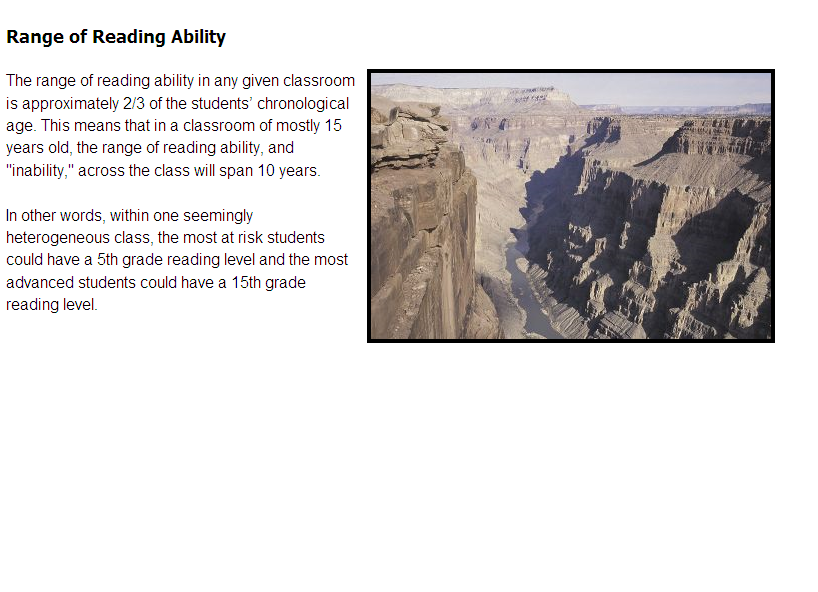 Reading is an essential component of learning. Often when students struggle within a specific subject matter it is because of poor reading instruction and underdeveloped reading skills.
In this course, Quality Teacher Network reading specialist Sue Klund teaches research-based and classroom proven reading instruction techniques that can be used across all content areas and grade levels to improve student achievement.
The course equips teachers to become better instructors. It suggests new ideas on motivating students to read more, and improve reading comprehension. The course provides a large number of tools, exercises and additional resources that the teacher can use to practice skills learned in the lessons.
Dive into the world of reading instruction and strategies and get geared up to make your students proficient readers.
Click on the buttons below to register in this course.
5


clock hours

15


clock hours

1


graduate credit
$39
$150
$250
Are you a Minnesota teacher?
Enroll in the Minnesota Relicensure Package, get all FIVE required topics and SAVE $46.