Save Your License Saturday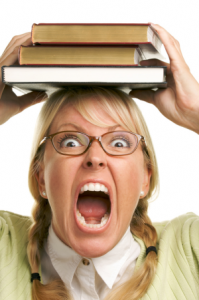 Are you scrambling to meet your teacher continuing education requirements so that you can renew your license? Does your state have requirements or mandates that you want to make sure you meet for your renewal?
Some organizations offer what's casually also termed "Save Your License" Saturdays. What occurs on such a day? Well, in a nutshell…you get to sit in a face-to-face classroom workshop or seminar environment for up to approximately 8 hours (that's 4 2-hour classes back-to-back) on a beautiful Saturday that you would, of course, normally not be doing school work. At least, not that kind of school work.
At Professional Learning Board, we believe in your freedom to choose when and how you decide to save your license and meet your relicensure requirements. Online teacher continuing education and professional development courses are available 24 hours a day, 7 days a week, and 365 days a year.
Now, that's any time, any where learning just the way you want it!
With the weather turning more and more beautiful every day, we here at Professional Learning Board encourage you to keep your Saturdays free from work. Here's to relaxing weekends!