Second Life in Education: Using a Virtual World as a Teaching Tool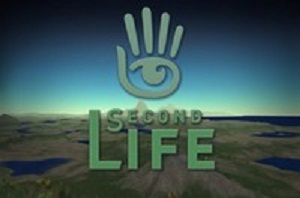 Second Life is a very large virtual world made up of people of many different beliefs, compositions, forms and expressions.
The Second Life is a shared simulation. It provides a unique and flexible environment for educators interested in distance learning, computer supported cooperative work, simulation, new media studies, and corporate training.
The advantage of using a tool like the Second Life in education over a typical LMS (learning management system like Moodle) is that it is almost 3D (you have a 2D screen). In that, it allows your 3D-looking avatar to move around, creating a kind of interaction with learning objects and other people. In addition to this, the Second Life is an open source, so it can be modified by an instructor or community to create a simulated experience that might not be available in real life.
Using Second Life in education as a supplement to traditional classroom environments also provides new opportunities for enriching an existing curriculum. Many universities and educational institutions are already using Second Life.
How do you see this tool being an impact in your classroom?