Spanish for Educators
Average Ratings
Five Stars
A primer for non-Spanish speaking teachers to communicate with families and their children who speak Spanish as a first language. Teachers will be introduced to general vocabulary and phrases that assist with understanding in the classroom as well as throughout a school environment.
Use tools for translation of materials and receive template documents that may be customized for individual use (including letters to parents and telephone scripts). Plus, learn how to read Spanish so that you can be understood.
Click the video below to see a sample learning activity from the course.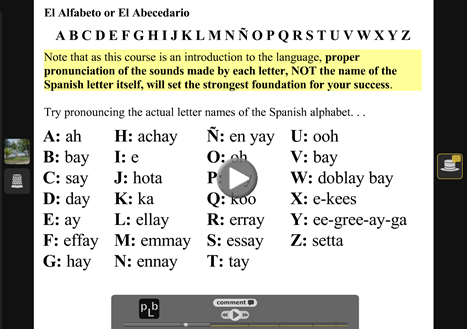 Click on the button below to register in this course.
Enroll in Spanish for Educators and Teaching English Language Learners to SAVE $40.