Teachers Preparing For Uncertainty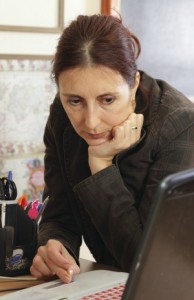 They say that the only thing certain in life is uncertainty. In this past week, we faced some unexpected situations hare at PLB. It reminded me of the need to be prepared with a back-up plan for situations that are important.
It's the same at school. Unexpected circumstances can come up any time and it's worthwhile to plan for times when you may need to be away from the classroom. Being prepared makes sure that work and more importantly, learning, is not stalled even when you are not present in the classroom.
Having a back-up plan can be as simple as preparing some notes and tips for a substitute teacher. These should include mentioning and arranging for any students with special needs in your classroom. You might also consider preparing a box of activities with prepared instructions, worksheets and materials that are ready to use.
How do you prepare for unexpected emergencies where you may not be able to teach your class?