Technology in School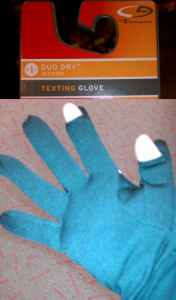 I recently came across a news article on companies allowing their workers to use their personal laptops and other technology at work. We as teachers too, have reached an age where we need to start thinking about teaching students to use their personal devices for learning. Almost every student has a cellphone, and many high school students have their own laptops and computers. Gone are the days when we insisted that kids don't bring their cellphones to school.
I read about a teacher who has handled the issue of integrating cell phone technology in her classroom so beautifully. Instead of restricting the use of technology which may lead students to hide and misuse the available technology, we too, can encourage them to be transparent and provide the necessary help in using these tools for learning. Imagine encouraging students to use their cellphone calculators to solve mathematical problems or allow them to use their personal laptops for group projects. What about getting students to use internet enabled cell phones to find answers during class?
Wondering what this image is about? It's a "texting glove" (the last one available at Super Target here in Minnesota). What's a texting glove? A glove that keeps your hands warm while texting messages over your cell phone, of course. The perfect item for your holiday shopping list?
What is your opinion about using cellphones for learning in the classroom? 
Share your creative ideas on how cellphones and personal laptops, tablet computers and electronic devices can be used to enrich learning.