Technology in the 21st Century Classroom
Average Ratings
Five Stars

"Technology in education is less about the toolset and skillset and more about the mindset. The teacher's most prominent role in the digital age is that of lead learner."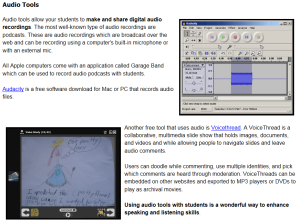 Technology has become an integral part of our life and learning patterns in the 21st century. The internet, blogs and smart phones are some examples of tools that we use to grow in our knowledge and understanding. Using technology like this in the classroom requires more than knowing how to use the tool. Teachers need to understand the role of technology in the learning process, and the principles behind integrating it in a way that it promotes learning without it being a distraction.
This course teaches concepts and ideas behind using technology in the classroom. It also helps teachers to understand the various skills that students need to develop in order to use technology in the most effective way. It equips teachers to help students use technology intelligently and responsibly.

Click on the button below to register in this course.

5
clock hours
$39
This course aligns with International Society for Technology in Education (ISTE) standards
for teachers and meets state technology requirements for teachers.