5 Tips to Stretch the Classroom Budget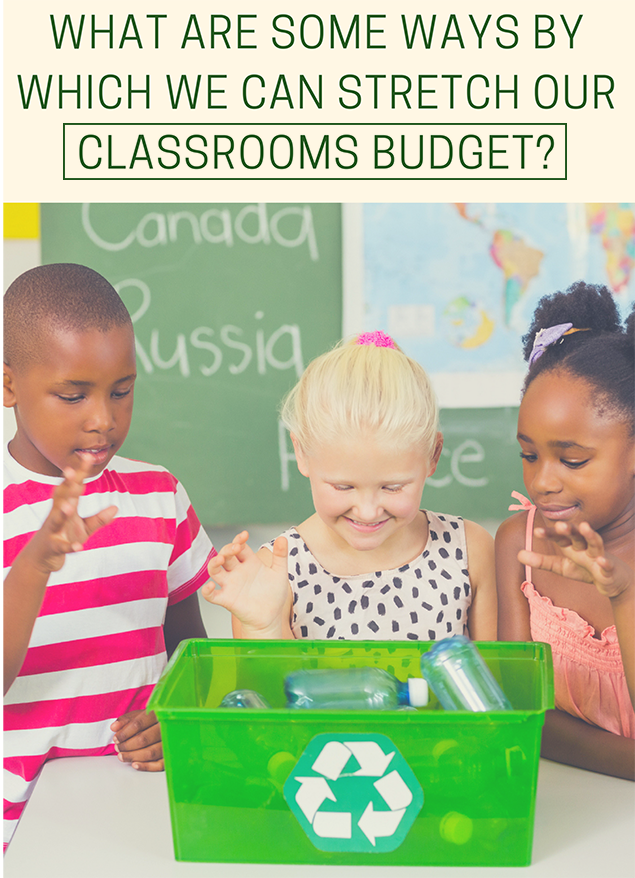 5 Tips to Stretch the Classroom Budget
Picture this: a teacher has great ideas on how to turn the classroom into a positive and interactive space for her students. Unfortunately, the plans are put on hold due to lack of funds.
Inadequate classroom budget is a problem faced by many teachers. It is constraining, and limits teachers from implementing their ideas in the classroom. Some teachers may find it tough to stretch their budgets to cover the entire academic year. With these problems in mind, here are some ideas on how to stretch classroom budget:
Seek help: Teachers can request that parents, friends and local suppliers donate items to the classroom. Plan and create a wish list with necessary supplies and send copies of this list to parents and other contacts. Remember to send thank-you notes to any donors, thanking them for their contributions. Parents can also help by volunteering for school activities.
Fundraisers: Classroom fundraisers have always a creative method for making extra money for the class. Collaborate and brainstorm with students to decide on fundraising methods. Teachers can choose fun activities like bake sales and craft fairs, or notify various online crowdfunding platforms to raise the money.
Recycle and Reuse: The key to recycling and reusing is creativity. Collect daily household items like paper rolls, cardboard, pipe cleaners, newspapers, old toys and other items for craft activities and as supplies for learning centers. Gather discarded items from other classrooms. Teachers can 'go green' and help save money and the environment by investing in technology and going paperless.
Take Advantage of Offers: Attend yard sales and other sale events to find classroom supplies at affordable prices. Get together with a few other teaches and place orders for supplies in bulk. Use saved coupons to obtain discounts, purchase at reduced prices, and get free shipping. Teachers can negotiate with local suppliers to get resources at lower rates.
Look for Donors: Teachers can approach donors such as DonorsChoose and PledgeCents to fund their classroom projects. Create a write-up describing the project and estimating the cost of resources. Post these on websites such as Classwish.com to get your classroom project attention from donors.
Finally, get creative. The biggest step teachers can take to stretch their budget is to plan carefully and utilize resources creatively and sparingly so that they last, and make learning fun all year.
---
Like this article for teachers?
Browse the Professional Learning Board COURSE CATALOG to find related online courses for teachers in your state. Professional Learning Board is a leading provider of online professional development classes that teachers use to renew a teaching license or renew a teaching certificate.