Classroom Behavior Technique: Student Interview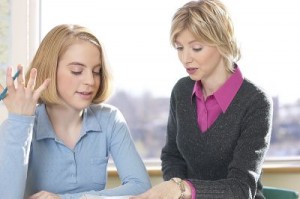 Questions similar to these are asked to help the student understand the impact of their behavior on others:

| | |
| --- | --- |
| How does this behavior impact your grades? | Are you able to make and keep friends? |
| Do you like school? Why or why not? | Is your current behavior working for you? |
| How does this behavior make you feel? | Are you tired of being nagged? |
Is there a better way, words and ways, that you'd like to be talked to?
Do you want to change this behavior and if so, do you want help?
Before moving forward, it is necessary to get this commitment from the student. During a five year period, 100% of the students asked this question during the interview admitted they wanted help to change their behavior.

As asserted by William Glasser, MD (1975), "The patient rather than the therapist must decide whether or not his behavior is irresponsible and whether he should change it."
From Professional Learning Board's online continuing education course for teachers: RTI – Using Metaphors to Change Behavior