Classroom Contracts for Classroom Management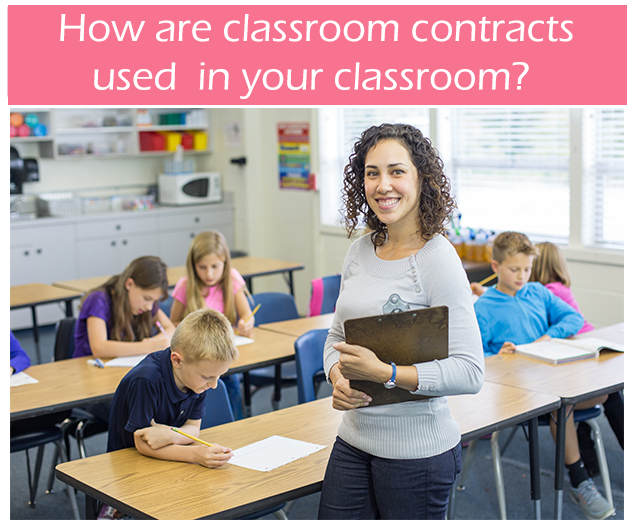 Use this tool for better classroom management. Behavioral contracts can aid in setting classroom rules and following through with consequences all while students are taking responsibility for their actions.
Classroom behavior management often can feel like a game of tug of war between the teacher and the students. Instead of just instructing students on how to behave in the classroom, teachers should encourage students to take responsibility for their actions. Helping students take responsibility for their actions can aid in better classroom management. This can be achieved by using Classroom Contracts.
What are Classroom Contracts?
Contracts are binding agreements between two or more persons or parties. Likewise, a Classroom Contract serves as a written document with the behavior expectations- the norms, rules and consequences of certain behaviors in class.
Both the students and the teacher create these contracts as a result of a collaborative effort. Through discussions and debates, students understand the need for and importance of acceptable behaviors. This increases students' accountability to adhere to the behavior expectations.
Creating Classroom Contracts
When creating Classroom Contracts with students, it is important to be clear concise and as positive as possible. Keep this in mind while developing these contracts. The following are the 5 steps to create a collaborative Classroom Contract:
List unacceptable behaviors: Teachers can start by writing down the specific behaviors that they would like to discourage in the classroom, for example talking out of turn. In response, students can brainstorm and list other unacceptable behaviors in the classroom, for instance bullying. Remember to center the discussion towards identifying those behaviors that disrupt the development of a positive and conducive learning environment.
Establish consequences: While the teacher primarily decides the consequences, students can become a part of the conversation to better understand the reasoning behind these consequences. Teachers can explain how bad behaviors can disrupt the class and the process of learning.
Draft the contract: After identifying unacceptable behaviors and their consequences, organize the information into a contract.
Sign the contract: Once the terms of the contract have been finalized and drafted, have each student sign it. This will symbolize that the students agree to follow the terms of the contract. Teachers can post the main contract on the bulletin board as a reminder of the student's agreement.
Review the contract: As the year progresses, some changes may need to be made to the terms of the contract. Do this in collaboration with the students if necessary.
Creating Classroom Contracts in collaboration with students provides responsibility and clear consequences to behavioral management issues.
---
Like this article for teachers?
Browse the Professional Learning Board COURSE CATALOG to find related online courses for teachers in your state. Professional Learning Board is a leading provider of online professional development classes that teachers use to renew a teaching license or renew a teaching certificate.