Common Core Academic Interventions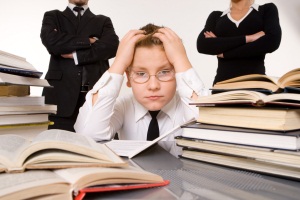 When a child is consistently not doing well on tests, how do we react? Is it enough to respond in general ways such as asking parents to encourage the child, giving the child extra homework, or just talking to the child about being a little more serious regarding their studies?
Any experienced teacher knows that these types of efforts will not go a very long way.
The Common Core expectations provide challenges. Teachers need to be prepared to identify and address specific issues related to academic performance that students may be facing. When a student does not score well on say a geography test, we need to identify if the issue is related to poor reading skills, comprehension, spelling, writing or vocabulary. Furthermore, teachers need to be able to know how to help that student succeed.
This week, we are launching a new course called Common Core Academic Interventions. It's all about the "scientific approach" towards helping students achieve the Common Core standards. This online course enables teachers to conduct their own "academic interventions" when they find a student not able to cope with the standards.
How do you usually respond when a child is consistently scoring poorly in your class?
Tell a Friend!
Send an email or a link to your teacher friends, colleagues or teaching communities.
Like TeacherCEUs on Facebook!
Share a url on your facebook page.
Follow @PD4Teachers on Twitter!
Let other teachers know how easy and helpful it can be to stay on top of what's happening in the field of education.