GRADUATE (Adams) Course – Child Abuse Prevention

"This is a MUST HAVE course for anyone who has children or works with children who access the Internet."
---
1  Graduate Credit
Grading: A-F
Materials: Included in the course fee!
Graduate Credit: 1  Graduate Credit
Instruction Mode: Self-paced, Asynchronous (Online Class)
Time Frame: Enroll and start any time
---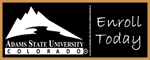 ---
See inside this course…
Course Description:
Protecting children is the role and responsibility of every teacher. Educators taking this course examine professional behaviors and boundaries while becoming aware of red flags that might indicate a child is being abused. The course tackles this very sensitive issue and prepares teachers with the essentials of recognizing and preventing abuse to maintain safe and secure learning environments. Teachers learn signs, symptoms and indicators of suspected child abuse, as well as how to respond. Additionally, in this course, teachers are introduced to a means of helping students build their resilience for navigating bullying type confrontations.
Objectives & Outcomes:
Upon completion of this course, the student will be able to:
Recognize the signs of the 4 types of abuse, and risk factors leading to abuse.
Recognize the role of educators in the prevention of abuse.
Identify personal areas for growth in professional habits and traits.
Discover strategies to defuse potential bullying behaviors.
Special Instructions:
After completing the course, you will be directed to the university for registration.