How can I use a Timeline in the Classroom as a Creative Learning Tool?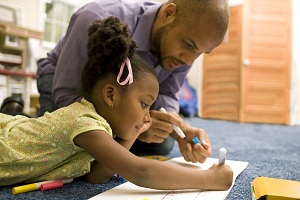 Learning events in their chronological order is a challenge for most students. Memorizing the antecedent and precedent happenings of an event through rote technique may be overwhelming. In order to overcome this challenge and promote active learning, teachers may introduce the use of a timeline in the classroom.
Timelines are graphical representations of a sequence of events over a period of time. Be it historical events, incidents in society, class birthdays or even school holidays, timelines are creative tools by which students can track and remember these events. Through the use of timelines, students are able to research, organize and publish events creatively and the activity in turn helps stimulate different types of learners.
How to create a timeline?
Timelines can vary from the drawing of a simple line to complex software created timelines. Contents may also include the names or list of events, photographs, newspaper clippings, magazine cuts outs, etc.
Creation of timelines may be a structured activity in which teachers instruct students on the design and contents or an unstructured activity in which only the guidelines are presented to the students and they are free to  develop a timeline based on their creativity and understanding.
Topics may be presented as challenging and intriguing questions. For example, "How did the Big Bang Theory originate"? Students may use books, almanacs, journals, newspapers and the internet to research their content. Once the material is organized, students need to decide whether they will visually represent the information in the timeline by print alone or with the inclusion of photographs, clippings and the time frame. Prior to the actual representation, students may make a model of the timeline which can be presented to the teacher for approval. This allows them to make changes to the content or organize it better. Once the timeline is created, students may make an oral presentation in the classroom. The visuals may be kept on display for easy learning and recollection.
Innovative timelines
Clothes line timeline: Students may create their timelines in the form of a wash line with articles and photographs cut out and pegged on it.
Train timeline: Students may write down the events and stick pictures on cartons and connect the cartons together with a thread or twine in the right order. At the time of presentation, they can pull the train to show and explain every event.
Flip open timelines: This timeline is slightly more complex. Students may design a frame with a movable arrow pointing to the dates that an event took place. A flip chart may be fixed under each date with a write up on the event. Students would enjoy spinning the arrow and reading the content under a date.
Using timelines as a creative learning tool
Timeline reports: Report writing can be made fun and engaging with the use of timelines. This will also encourage them to explore their creativity and the different mediums to present the material.
As a means of assessment: Draw the outline of a timeline and have students take turns filling in the various events. This is also a great way to prepare for a test.
Classroom timeline: Created at the beginning of the year, teachers can mark school events, assignment submission or examination dates on the timeline. This would help students prepare early for their examinations and other social events in class and school.
Learn More… Take a course
Discuss Here: Share your experience of using a timeline in the classroom?