How can I use Classroom Newspapers to Enhance Participation?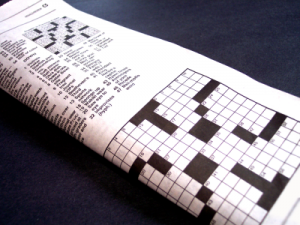 The classroom is a place where a student's talent and creativity is nurtured, where the students can practice effective interpersonal relationships, communication and collaboration. A classroom newspaper is one such project that can help build these skills in our students.
The outline:
Brainstorming starts right from the first step; that is creating an outline for your newspaper. Students are asked to discuss and decide details like the name of the newspaper, frequency of publishing (weepkly, fortnightly, monthly etc), structure of columns and content material. They are then encouraged to form different committees (editorial board, creative board, etc); volunteering or appointing others to be a part of the same.
The teacher, at this point can supervise and oversee this process and assist when required. Students are also informed that the roles in various committees are interchangeable, so as to provide every student, with the opportunity to explore, discover and hone their various skills and talents.
The creation:
During this phase, students work on writing the actual content in the newsletter. Based on their strengths students can work on graphics, comic strips, poetry or even puzzles.
Deadlines and due dates, will help students learn time management. They will learn how to plan, implement and evaluate their work both individually and as a team. Scheduling, prioritizing and organizing are other important skills learned and practiced.
During this phase, the teacher may have to double as a facilitator and a supervisor. Timely suggestions, corrections, feedback and supervision will ensure the smooth functioning of the team.
Marketing:
As a class project, the newspapers can be distributed either within the class or school. However, you can encourage your students to think big and market your paper to a larger audience. It will help to instill them with a sense of purpose, accountability and also enhance their marketing and budgeting skills.
Libraries, book stores and other institutions in your local community can be targeted to market your papers. Students can distribute fliers, make presentations, door to door sales pitch to get orders for copies. Funds can be raised through yard sales, baked sales etc.
Thus a simple class newspaper can have enormous potential in developing skills, team spirit and unity among students and to form a connection between the students and the community.
Discuss here: Are classroom newspapers relevant in today's digital world?