How Can I Use Interaction and Movement in the Classroom to Encourage Positive Behavior?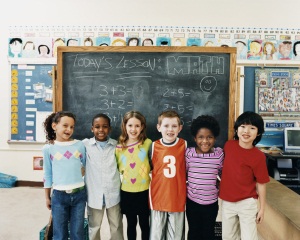 Movement and interaction can help students to focus and engage in the lesson more effectively, thus promoting positive behavior. Here are some strategies that teachers may implement:
Structure instructional activities. Students with high energy levels may be more likely to engage in distracting behavior when forced to sit through long periods of lecture or independent seatwork. Instead, offer students frequent opportunities for more movement by designing instruction to actively engage them as learners (e.g., cooperative learning). An advantage of these less formal and more spontaneous learning activities is that overactive motor behaviors are less obvious, therefore peers are less likely to be distracted.
Take discretionary motor breaks. When given brief 'movement' breaks, highly active students often show improvements in their behaviors. Permit the student to leave his or her seat and quietly walk around the classroom whenever feeling particularly fidgety. Or, if you judge that motor breaks within the classroom would be too distracting, consider giving the student a discretionary pass that allows him or her to leave the classroom briefly to get a drink of water or walk up and down the hall.
Employ proximity control. Students typically increase their attention to task and show improved compliance when the teacher is in close physical proximity. During whole-group activities, circulate around the room to keep students focused. To hold an individual student's attention, stand or sit near the student before giving directions or engaging in discussion.
Encourage acceptable outlets. If the student distracts other students by playing with objects, substitute an alternative motor behavior that will not distract others. Give the student a soft 'stress ball' and encourage the student to squeeze it whenever he or she feels the need for motor movement. Or if the setting is appropriate, allow the student to chew gum as a replacement motor behavior.
Discuss here: What are some ways in which you use movement in the classroom to promote positive behavior?
Learn more: Take a course