How can I Train Comprehension by Teaching Students the "Make a Movie" Strategy?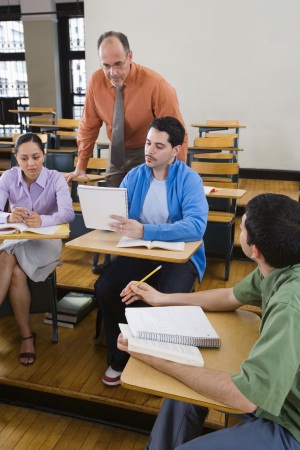 If we want to train comprehension, we need to help students to make a movie in their head. By asking questions such as:
What? Who?
Color?
Number?
Size?
Background?
Movement?
By thinking about the answers to these questions we create a picture in our heads. Here's the sentence again: "The puppy liked to help Emily with her food." Now, please ask yourself:
What did Emily look like? What color is her hair? What is she wearing?
Where is Emily? Is she sitting down?
Is Emily alone?
What does the puppy look like? color? size? location?
What color is the puppy's collar?
Do you see furniture? Other surroundings?
Is your picture a photograph or a cartoon?
When helping students to visualize, work with them to get the full perception of what they're seeing.
Remember, there are no right or wrong answers. This is their vision.
The more questions of this type that we ask students, the more we help them to visualize. And, the more they visualize, the more they develop a foundational system for learning. Most importantly, the more we do this with them, the more they'll be able to do it themselves.
So, ask specifics. Help students to visualize their picture. This is how to develop comprehension.
Learn more: Take a course