How can I use Infographics in the Classroom?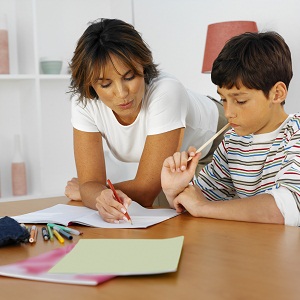 There is nothing more powerful than information. It is what makes the world go around. However, ever so often, information in itself gets a little stale and needs a creative shake to look attractive again. Infographics does just that. This is especially true in a classroom with students whose attention span seems to be reducing by the day.
Infographics include flowcharts and visual aids that elaborate on a particular subject and make it more attractive for the student to understand and/or learn. There are five general steps in creating an infographic:
Before you begin, you chalk out the skeleton of your infographic. Using words and arrows, you design your infographic roughly, by grouping relevant information together and show direction through arrows or a flowchart. Online tools like easel.ly, and infogr.am are designed for this purpose. Photoshop is an example of a photo tool that professionals use. However, just excel and powerpoint have all that you need to create a great infographic.
The next step is deciding on a color scheme. The job of an infographic is not just to impart information but to look attractive. The bigger the infographic, the more important the colors are, as they help walk the reader through it. You may use multiple colors to emphasis the different sections in an infographic.
Using graphics can help make it attractive, but increased the work involved in making an infographic. One may, however, keep it simple and simply use arrow sticks and words (or maybe two colours) to do the trick.
It is very important to research your content to verify them. Numbers and statistics used must be double checked through various references. It is also important to keep the demographic of the target reader in mind while conducting your research. This will help you create content that is tailor-made to appeal to them.
Content is king. Ensure that the information that you are imparting is factual and accurate. The knowledge that you are giving out needs to thorough, concise and error-free. You may also highlight important segments of the infographic that you wish to emphasis. This will draw the readers' attention to that information.
Using Teacher Created Infographics
Infographics in the classroom are a handy and attractive educational or learning aid. Some ideas are:
Find infographics online and share it with the students. You could circulate them through the class blog, twitter or the class website.
Get students to answer questions based on an infographic
Teach students to make interpretations based on statistics on an infographics
Student Created Infographics
Getting students involved in creating an infographic can also be a great creative project. In addition, it's a great way to assess students' understanding of a topic.
Teach students to create infographic essays. Get the students to picture what they want to say through their infographic. This can act as a roadmap. While throwing ideas on paper, encourage students to note their information in a sequential order, and not necessary in points or paragraph format. This process helps students build visual presentation and communication skills.
Get students to present a topic or an issue through an infographic.
Encourage the students to create a timeline infographic. It's a great way to remember important historical events.
Ask students to present the past, and present of a place using a map and other graphics
Ask students to use an infographic to present a news article or even a book review.The possibilities are endless. Infographics can be used in every subject in so many creative ways to bring life to your curriculum.
Learn More… Take this course: Introduction to Technology for Teachers
Discuss Here: How would you use infographics in the classroom?