How does assessment work in differentiated instruction?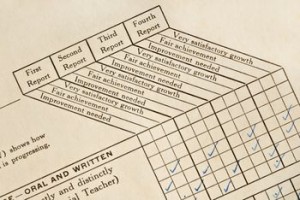 While implementing differentiated instruction, learners design their own rubrics and set their own achievement levels. They may be allowed to determine their own readiness level after demonstrating a level of prior knowledge. Teachers provide guidance and facilitation by incorporating collaboration and conference time as a part of each culminating activity. Teachers may also discuss the difference between a basic and a challenge rubric with students.
By using open-ended assessments teachers help keep the targeted curriculum in focus while aligning ongoing challenge. And, keeping goals based on results provides direction for continuous differentiation.
The use of differentiation in the classroom can be both very practical and manageable. The following list highlights ways in which strategies might be incorporated into learning:
Multiple Texts and Supplementary Materials
Computer Programs
Interest Centers: designating area/s to do a specific and challenging activity
Compacting: permitting students to skip parts of already mastered curriculum
Tiered Activities and Tiered Products: grouping students for instruction based on their prior background knowledge
Tasks and Products: designing with a multiple intelligence orientation
Independent Learning Contracts: providing extension or alternate activities
Complex Instruction: presenting abstract concepts and depth of intensity
Group Investigation: encouraging collaboration and team challenge
Product Criteria: negotiating jointly between student and teacher
Task-and-Product Rubrics: graduating levels of challenge based on ongoing product assessment
What are some ideas that you would suggest to teachers planning to implement differentiated instruction?
Learn more: Take a course