Integrating Technology: Parent-Teacher Communication, the Digital Way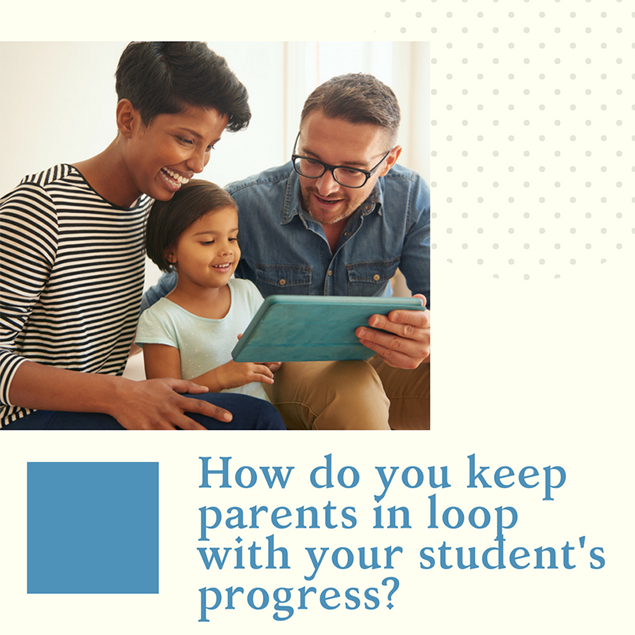 Integrating Technology: Parent-Teacher Communication, the Digital Way
Technology serves multiple purposes in the classroom. It can be applied for student learning, collaboration, feedback and assessment. It is therefore only logical that technology be applied to yet another key area of education: the parent-teacher communication.
Why Communicate using Technology?
Communicating with students' parents need not always be through passing notes, formal parent-teacher interviews or conferences. Instead, teachers can use technology to develop a positive two-way relationship and stay in touch, even outside the classroom. Application of technology in communication benefits parent-teacher communication by:
Increasing accessibility. This is especially helpful for working parents who find it difficult to attend the formal meetings.
Improving transparency, as parents gain online access to their child's classroom and academic performance records.
Saving time, as parents can be immediately notified of any changes regarding student's behavior and performance.
Applications for Parent-Teacher Communication
There are many apps that focus on improving parent-teacher communication. Here are a few of them:
Edmodo: This app makes teachers' daily lives easier by providing a safe and easy way for teachers and students to engage and collaborate for free, anytime, anywhere. Teachers can use Edmodo for secure classroom discussions, posting assignments, gradebook tracking, file sharing and uploading. The key features of this app include classroom activity feed, student progress tracker, educational resource library and professional learning networks. With over 38 million users, Edmodo is the largest, fastest growing social platform for education. It makes the idea of a paperless classroom a reality.
Ringya: Provides quick and easy setup of any size groups with voice, text and email communication with any or all group members, even those without a smartphone! Teachers can use Ringya to remind parents about field trips, homework or upcoming class activities, get feedback from parents, enter discussions using the message board, and chat with other teachers about the school or class activities.
SchoolCircle: This app streamlines teacher-parent communication so teachers can do away with the administrative "busywork" that takes up so much of their time. No more confusing email threads, lost paper flyers, and unnoticed sign-up sheets. SchoolCircle organizes all teacher communication in a convenient online hub, while parents get daily and weekly email reminders for everything they need. Everyone stays in the loop, and teachers have more time to focus on students.
Bloomz: This app is similar to social networking. Teachers create and invite parents to a class group, in which parents are given access to the class schedules, updates, photo and video albums, and student portfolios. Parents can track student's behavior and co-ordinate with teachers for events and various volunteering activities. The app also allows private messaging with teachers and other parents.
Class Messenger: Class Messenger enables parents and teachers to discuss the progress, performance and challenges faced by the students. Parents get alerts, reminders, grades, feedback and photos of class and school events through the messenger. Teachers can update parents about class activities and learning experiences. The messenger app ensures private communication between parents and teachers.
Integration of technology in parent-teacher communication encourages meaningful parent participation in their child's education. Communicating with parents the digital way is certainly more accessible, effective, and efficient – and in ways that align with the ever-developing standards of 21st century classrooms.
---
Like this article for teachers?
Browse the Professional Learning Board COURSE CATALOG to find related online courses for teachers in your state. Professional Learning Board is a leading provider of online professional development classes that teachers use to renew a teaching license or renew a teaching certificate.