Leaving a Child Home Alone or What Age to Babysit?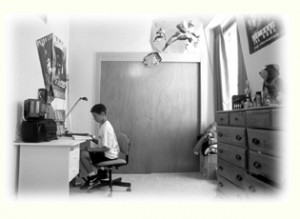 Most States do NOT have regulations or laws about when a child is considered old enough to stay home alone or to babysit other children. Some states have guidelines or recommendations.
It is estimated that over 40% of children are left home at some time, though rarely overnight. Following are links to resources and guidelines helpful to parents in making decisions about leaving their children home alone while they go to work, run errands, attend social events etc.
The National Network for Child Care offers a Home Alone publication, which covers things families can consider when deciding to leave their children at home alone. The publication also features a Readiness Checklist as a tool to help parents consider the appropriateness of self-care for their children. This should be used as a guide only, NOT as a deciding factor.
Note, resources are provided here for information sharing purposes only. Inclusion of resources does not constitute an endorsement or imply any guarantee related to content.
We need to carefully consider the tremendous responsibility we have to protect our children when deciding to leave them alone.
When a child has been left by their parent in circumstances where the child suffers serious harm, or the parent has failed to maintain contact with the child or to provide reasonable support for a specified period of time this is called abandonment.
From Professional Learning Board's online continuing education course for teachers: Recognizing and Preventing Child Abuse