Progress Monitoring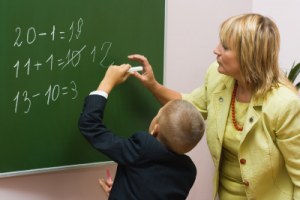 I remember how my mom would monitor my height on one of the walls in our house. Every couple of months, she would make me stand at a specific place and mark a spot on the wall, based on my height. She would also write the date there. Even today, the marks on the wall are still there, and its really fun to see how I've grown.
Every classroom needs measures like these to monitor progress. Teachers need a method to evaluate if students have grown in their reading skills, spelling and math. That's why we at PLB are launching a brand new course called Common Core Curriculum-Based Measures (CCSS). If we have to help our students reach the CCSS, we need to be able to plan ways to help them work on areas where they are struggling, and monitor their progress. The Curriculum Based Measures (CBM) are easy to use, can be used anywhere and have gradewise norms for reference. They focus on lanuage and math skills, which are also the focus of CCSS.
What are you planning to do, to help your students keep up with the Common Core State Standards?