Recognizing & Preventing Child Abuse
Average Ratings
Five Stars

"I completed this online course as part of my employment requirements. I found the program to be comprehensive and detailed yet not overwhelming. The important descriptions and expectations are clearly outlined."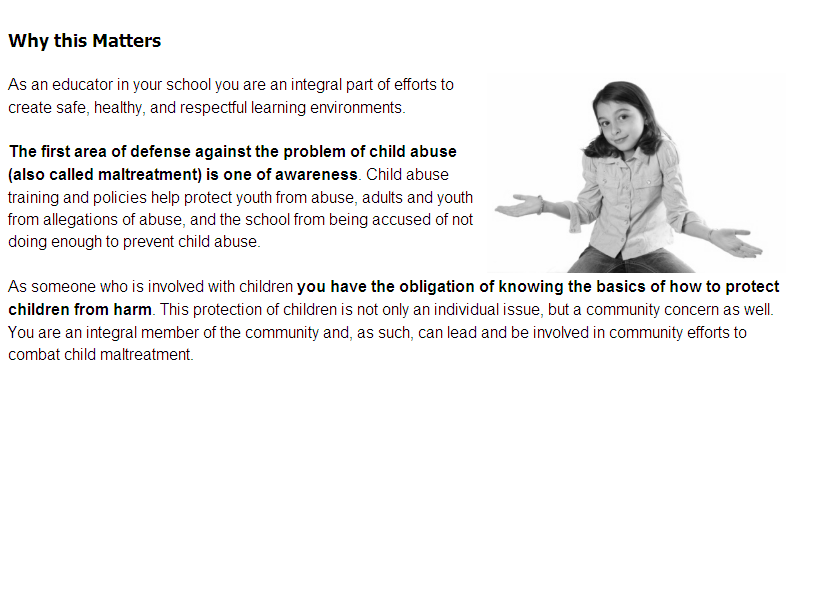 This five clock hour course empowers each of us with the ability to recognize types, signs, characteristics, scenarios, and in general, indicators of suspected child abuse. We know this is a difficult subject to discuss. For that reason, we think you will find this course to be respectful of the topic while giving a solid foundation in understanding the key information about child abuse.
What is Child Abuse
The four types of child abuse
Safe Environment Practices
Reporting & Resources
Click on the button below to register in this course.

5


clock hours
$39
Want to learn more about protecting children?
Enroll in the Child Abuse Prevention Package for Educators and SAVE $38.