Rethinking Education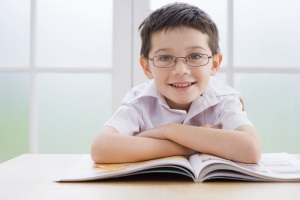 Education today is so focused on helping children decide on what they want to "do" when they grow up, and equip them for that. Education helps children become better doctors, engineers, or scientists. Last week I was watching a TED talk by a teenager who was suggesting that maybe the focus of education needs to be on what children can "be" when they grow up, and not what they can "do."
What each of us wants to be is "happy" and "healthy." We want to be able to have lives that are fulfilling, and jobs that we enjoy. We need to be able to be good team members, make wise choices and learn to cope with challenges and stress. This video was talking about an approach to education where the focus is on teaching children life skills that include being happy and lead to math, science and language.
Perhaps our schools and classrooms, could do with a little more focus on helping children learn to be happy and healthy. Where students are given the opportunity to grow in areas of their interest, and are allowed to discover the joy of learning. This may even fit in with the model of integrated education and be a goal that is achievable and practical, if we are willing to re-think what we believe education must be.
 Take a look at this video and share your thoughts. Specifically, are there ways in which you think education could change?