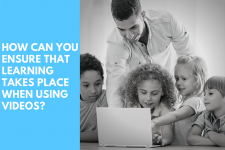 7 Tips to Implement Videos Effectively in the Classroom
Videos are fun and interesting to use – but what makes videos exceptional resources for the classroom?  Videos are effective because:
They cater to multiple learning styles.
Videos activate visual memory.
Students are more attentive and focused when videos are used.
On the downside, it is easy for students […]