Tech Tools for Creative Student Presentations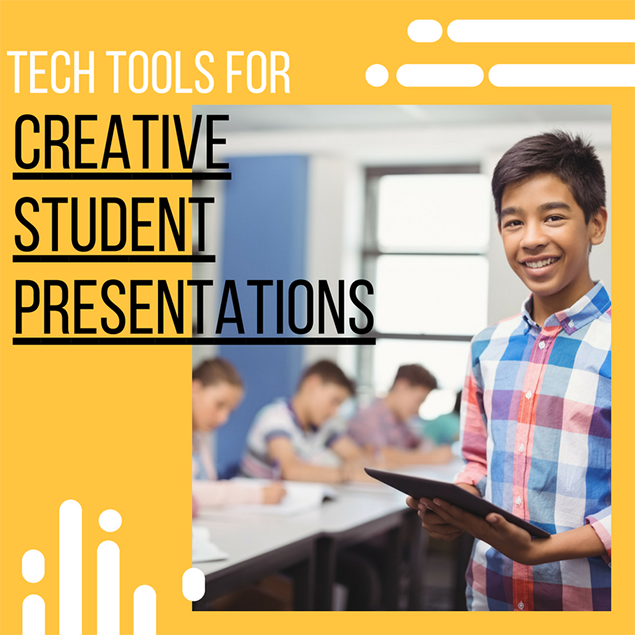 Online tech tools help bring innovation, inspiration and fun into student presentations. Today's technology allows students to collaborate on group presentation projects or work independently. Here are 5 tech tools that could be introduced into classrooms:
Haiku Deck
Creates professional-looking slides with templates and image backdrops.
PreZi
Creates interactive, innovative and integrated presentations.
Powtoon
Creates animated, cartoon-like presentations.
Kizoa
Edits videos and creates visually engaging presentations.
Raw Shorts
Creates fun, animated video presentations.